International and community development
DISCIPLINE
Overview
Development programs promote justice, reduce poverty, and build environments for people to lead productive, creative and fulfilling lives. If you have compassion and empathy and want to see a better world, this course is for you.
The longest-running course of its kind
Deakin's international and community development program is one of the longest established in Australia. Learn from a highly developed program that will give you the employment edge on graduation day.
International and community development courses
Study with Deakin and we'll help you transform your passion into a successful and rewarding career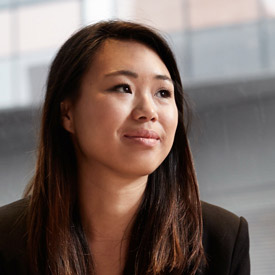 Research with us
If you choose to complete your higher degree by research with us, you'll be guided by some of the best. Our international and community development program is one of the longest-running in Australia, so you'll be supervised by staff with years of teaching experience in this highly developed course.
Career opportunities
If compassion for other communities motivates you, advance your existing career by gaining relevant, skills-based, theoretically sound professional qualifications. This will help you complete project work and reduce poverty in local and international communities.
What do our students and staff say?
Deakin's Master of International and Community Development
Lecturers Dr Rob Nabben and Dr Anthony Ware give an overview of the course.
Browse other disciplines within business
Choose an area that you're interested in and learn how Deakin's extensive range of study options and experiences can help turn your dreams into reality.
Still haven't found what you are looking for?