Project management
DISCIPLINE
Overview
Project management is a growing, dynamic profession that involves planning, coordinating, costing and evaluating projects of all sizes, as well as managing the people and risks involved. In a globalised economy, project management is central to develop and deliver new products, services and infrastructure as well as implement new techniques and processes to facilitate change.
Why Deakin?
International rating for our business course
Deakin Business School achieved a maximum QS 5-Star Rating for facilities, internationalisation and diversity, teaching and student quality and engagement and program strength for its MBA.
Our staff
Our staff are internationally recognised experts in their field.

Learn more about the staff at Deakin Business School
Study in the real world
On graduation you'll be more employable than your competition with work experience like internships, volunteering and work-based learning already on your resume.
Project management courses
Study with Deakin and we'll help you transform your passion into a successful and rewarding career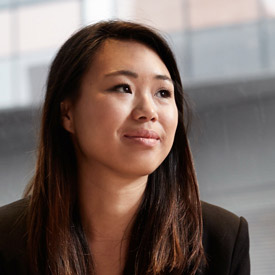 Research with us
Become a leader in the field of project management by undertaking a higher degree by research. Ready to take your career to the next level?
Accreditation
Our MBA is internationally recognised and EPAS accredited by the European Foundation for Management Development. EPAS is an international quality benchmark for business programs worldwide.
Deakin's online MBA is ranked in the world's Top 20 – and the best in Australia - by the prestigious international university ranking analysts QS Quacquarelli Symonds.
The Deakin MBA is rated by QS for program strength, delivering an 'attractive and recognised program with a very high graduate employability rate'.
Deakin Business School (DBS) is accredited by the Association to Advance Collegiate Schools of Business (AACSB). Only five per cent of business programs worldwide are AACSB accredited and DBS is one of only three in Victoria.
Career opportunities
You'll gain diverse personal, business and project skills that are transferable to several different sectors and industries.
Some industries include:
Browse other disciplines within business
Choose an area that you're interested in and learn how Deakin's extensive range of study options and experiences can help turn your dreams into reality.
Still haven't found what you are looking for?