Overview
These courses are designed for qualified languages teachers who'd like to further their understanding of contemporary language education. It's also suitable for qualified teachers from other disciplines who'd like to add a languages specialisation to their professional qualifications. Not only will this help you take on leadership roles where you work, it'll also broaden your career.
Learn from the best
Study with us and you'll be learning from Deakin's expert education staff. As active researchers in the field, they're committed to making a positive impact on education in Australia and around the world.
Teaching languages courses
Study with Deakin and we'll help you transform your passion into a successful and rewarding career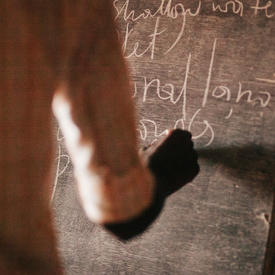 Research with us
If you've got a unique insight to bring to teaching languages other than English, take on a higher degree by research with us.
Our community
Our courses are endorsed by the Victorian Institute of Teaching (VIT), and regarded as specialist teaching. We've also got links with a number of industry partners including:
Regional Centre for Education in Science and Mathematics (RECSAM)
Department of Education and Training (DET)
National Taiwan Normal University
International Centre for Classroom Research, University of Melbourne
various schools
universities in Germany, Sweden and Mexico.
Career opportunities
If you're looking to hone and perfect your languages teaching specialisation, this course will further enhance your existing skills. It'll help to develop your career too.
If you're a graduate of this course and intend to apply for registration with the Victorian Institute of Teaching (VIT), you'll be required to demonstrate an International English Language Testing System (IELTS) of an average band score of 7.5 across all four skill areas. You'll need to be above 7 in all of the four skills areas and a score of no less than 8 in speaking and listening.
Browse other disciplines within education and teaching
Choose an area that you're interested in and learn how Deakin's extensive range of study options and experiences can help turn your dreams into reality.
Still haven't found what you are looking for?