Overview
By studying international languages, you'll develop a systematic understanding of the international forces shaping community life, government and business in the world today. Make the most of the international study experiences we offer and gain language skills and cross-cultural experience by studying in Australia and taking part in study and/or internships in another country.
There is a big difference between learning about a country and its languages and experiencing it for yourself.
Bachelor of Arts/Bachelor of Commerce and Diploma of Language (Chinese)
Get more from your degree
We're committed to offering students varied learning opportunities outside of the classroom. Choose from internships, in-country language programs or work placements to take your learning to the next level.
International languages courses
Study with Deakin and we'll help you transform your passion into a successful and rewarding career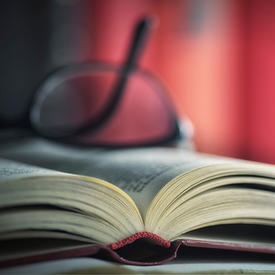 Research with us
If you're interested in postgraduate studies, you can learn from the best at Deakin. Our teaching staff are highly qualified with extensive experience, both in Australia and overseas.
Career opportunities
Career opportunities for graduates include working in:
the communications industry
community health organisations
economic consultancies
education
financial institutions
foreign affairs departments
local and federal government agencies
management consultancies
media organisations
the public service
research consultancies
research and universities
tourism organisations.
What do our students and staff say?
Study languages at Deakin
Dr Rebecca Fanany explains how students can study Arabic, Chinese, Indonesian or Spanish in the Diploma of Language course or as a major in other courses, like the Bachelor of Arts.
Browse other disciplines within english courses and international languages
Choose an area that you're interested in and learn how Deakin's extensive range of study options and experiences can help turn your dreams into reality.
Still haven't found what you are looking for?