Overview
From academic to business writing, we can help you develop your personal and professional English language skills quickly at the Deakin University English Language Institute (DUELI). Recognised as the best English language centre in Australia (ranked by International Graduate Insight Group, i-graduate), DUELI offers elementary to advanced classes and can help you improve your English language skills to the proficiency of your classmates.
The most satisfied students in Australia
DUELI has been ranked number one in student satisfaction in Australia in a survey conducted by independent organisation, the International Graduate Insight Group (i-graduate).
English language courses
Study with Deakin and we'll help you transform your passion into a successful and rewarding career
Broaden your career prospects.
Deakin and DUELI can help you gain the skills and confidence to communicate effectively in English.
Enjoy real-world experience overseas

There's no way to learn a language more quickly than to speak it during your day-to-day - everyday.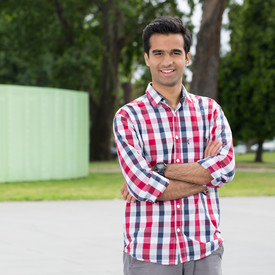 Learn from the best

Our teaching staff are passionate professionals and recognised as some of the best in their field.
Accreditation
DUELI is accredited by TEQSA and is a member of English Australia, NEAS and University English Language Centres of Australia (UECA).
Research with us
DUELI teachers are highly qualified and experienced, with postgraduate qualifications and extensive teaching experience, both in Australia and overseas. If you're interested in further study, we'll give you all the support you need.
Career opportunities
83% of all commencing students undertake further study at Deakin after completing their DUELI English program. Many find work after they graduate in the following areas:
architecture
business
education
engineering
finance
health
hospitality and tourism
information technology
international relations
nursing.
Still haven't found what you are looking for?