Career opportunities
Games and application development is thriving and fast-paced field providing countless fun and serious applications in today's society. As a graduate, you'll be qualified to work in a range of IT jobs, including roles such as:
app developer, designer or consultant
component integrator
game developer
iOS or Android developer
mobile applications programmer
mobile applications architect
mobile deployment officers
multimedia system designer
project manager
software developer or consultant.
Undergraduate
Undergraduate (your first degree)
An undergraduate degree is generally completed between two to four years, depending on the pattern of study and any credit for prior learning you may have. Associate degrees, bachelor's and bachelor's with honours are all undergraduate degrees.
Postgraduate
Postgraduate (further study)
A postgraduate qualification can be undertaken by students who have already completed an undergraduate degree or possess significant, demonstrable work experience. Postgraduate courses include graduate certificates, graduate diplomas, master's and PhDs, as well as specialist programs for industry professionals.
Research
Higher Degrees by Research (supervised research)
Research degrees are research based master's or PhD programs that focus on a single area of expertise. They provide students the opportunity to carry out highly specialised research under expert supervision.
One of my units required each of the students to create an artificial intelligence to battle against each other. This was an assessment like no other...
Games Design and Development student, Product Support Expert at Electronic Arts
More than just gaming
Games development is a fast-growing field that needs skilled developers who can create complex software products, from small interactive games and apps to larger PC- and console-based systems and massive multiplayer systems. There are also opportunities in other industries where gaming is incorporated, such as education.
There's an app for that...
All devices are programmable and provide a growing market for apps to be developed and integrated into our everyday lives. This rapidly growing field needs talented app developers who can design, create and publish apps across multiple platforms – be it phones, tablets, watches, cars or websites.
Industry experience in every IT course
All IT students can undertake an internship as part of their course. These internships allow you to apply your learning and gain industry experience that counts towards your degree. You'll also experience the work environment and develop valuable professional networks before you graduate.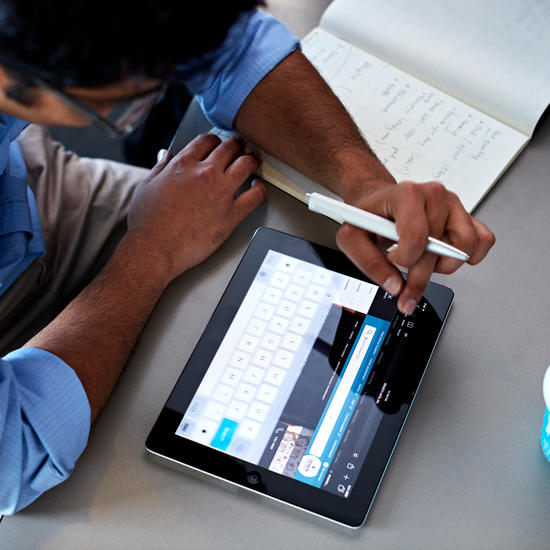 Research with us
The School of Information Technology aims to benefit society by generating new fundamental knowledge, training tomorrow's technology leaders and advancing industry technologies to maintain a competitive edge. Our research develops your skills and, with our expert staff supervising you, you'll be on the right path to a successful career.
Industry connections
Close industry partnerships
We recognise the importance of maintaining strong industry links and being closely aligned with the IT industry. IT representatives from leading corporate industries and the government sector guide our curriculum and teaching programs. This keeps our courses current and relevant to industry needs, which is key in a sector where change is constant.
Deakin also hosts guest speakers from key industry partners on a regular basis, keeping you up to date with industry trends, as well as providing important networking opportunities.
Accreditation
Most of our IT courses are accredited by the Australian Computer Society (ACS), ensuring a high quality of education and providing you with international recognition as an ICT industry professional, making you stand out to future employers.
IT @ Deakin
Wonder what it's like to study IT at Deakin? Hear firsthand from our current students about what inspired them to study IT and what they love about studying at Deakin. Be at the forefront of technology and prepare yourself for employment opportunities in just about every industry with a Deakin IT degree.
Browse other disciplines within information technology
Choose an area that you're interested in and learn how Deakin's extensive range of study options and experiences can help turn your dreams into reality.
Still haven't found what you are looking for?