Mathematical modelling
DISCIPLINE
Overview
Studying mathematical modelling will help you gain powers of analysis, logical thinking and problem-solving, as well as a high level of numerical ability. As a graduate with sought-after skills, you'll be able to develop complex mathematical models of many real-world phenomena – like tracking climate change – and go on to put these models in practice through smart software, databases and networks.
We invite industry speakers to our classrooms to show our students what they can do with the knowledge of data analysis and optimisation in real life.
Vicky Mak
Senior Lecturer, School of Information Technology
Gain practical experience in state-of-the-art facilities
Get an edge in the job market through hands-on experience and high-level theoretical training. Our modern facilities are equipped with cutting-edge technology, helping you learn by doing rather than just seeing.
Mathematical modelling courses
Study with Deakin and we'll help you transform your passion into a successful and rewarding career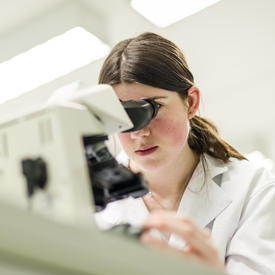 Research with us
Ideas change the world. If you've got a thought that can push the frontiers of mathematical modelling, take on a higher degree by research with us.
Career opportunities
As a graduate of mathematical modelling, you'll demonstrate strong quantitative skills, highly developed numerical confidence and an advanced level of analytical and problem solving. You could be employed in the following roles:
programmer
mathematician
statistician.
Still haven't found what you are looking for?