Food industry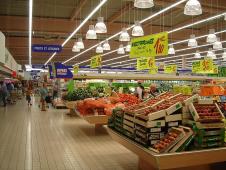 Today's increasingly complex food system has created a need for professionally qualified Nutritionists.
Graduates may find employment within food companies as well as within consulting laboratories, government organisations and regulatory bodies.
A Nutritionist may often function as the intermediary between the company and the public. Food Industry Nutritionists have the opportunity to help improve the health of populations by changing the available food supply.
Areas of employment:
Graduates have established successful careers in fields requiring knowledge of:
food analysis
product development
food regulatory issues (food law)
food safety and quality systems
food manufacture
nutrition research
nutrition-related marketing and public relations
consumer and health professional education
Job titles/roles:
There are a range of diverse roles for Nutritionists within the food industry. The roles here can vary depending on the specific position, department, type of business and the size of the company.
Nutritionist, Food Scientist, Laboratory Scientist, Marketing Officer, Sensory Evaluation Scientist, Food Technologist, Product Development Technologist, Quality and Nutrition Coordinator, Brand Manager
Employers:
CSL, Unilever, Spotless Catering, Nestle, National Foods, Fonterra, Simplot , George Westons Foods, Yakult,Sanitarium, Kelloggs
Professional Associations:
Suggested electives:
Graduate profiles:
Completed the Graduate Diploma of Human Nutrition in 2009
Gillian previously completed a Bachelor of Applied Science with major studies in food and nutrition and decided on the Graduate Diploma of Human Nutrition to gain further and updated experience in nutrition.
Completed the Master of Human Nutrition in August 2008
Jennifer's previous qualifications included a Master of Business Administration and Bachelor of Medicine.
Completed the Graduate Diploma of Human Nutrition in 2008
Prior to studying at Deakin, Amanda completed a Bachelor of Applied Science - Hospitality (Honours) at RMIT. Her decision to study the postgraduate Human Nutrition course at Deakin was influenced by the need to learn more about nutrition, as food was her passion. Key areas of interest were learning about how food is metabolised by the body, obesity issues, labelling regulations and health issues surrounding food intake.
Expert in the area
Dr. Ramon Hall
Master of Human Nutrition, PhD, Registered Nutritionist Fonterra Co-operative Group Ltd, Melbourne, Australia
Ramon is currently a Senior Research Scientist and Registered Nutritionist within the Nutrition and Bioactives team at Fonterra Ingredients Innovation based in Melbourne. Ramon is responsible for strategic leadership of nutrition research activities and coordination of human and animal efficacy trials to facilitate nutritional ingredient innovations. Ramon's key research interests include: weight management, satiety and diet related metabolic diseases. Prior to taking up his role with Fonterra, Ramon was a lecturer in Food Science and Nutrition in the School of Exercise and Nutrition Sciences at the Melbourne Campus of Deakin University. Ramon is currently Chair of the Nutrition Group of the Australian Institute of Food Science and Technology and is a Member of the Victorian State Government Food Safety Council.
Read more about the role of a Nutritionist working in the Food Industry. (pdf 48KB)
Page custodian: Faculty of Health Last updated: