Sports nutrition
---
This area of employment is an emerging and niche area where there are, at present, limited employment opportunities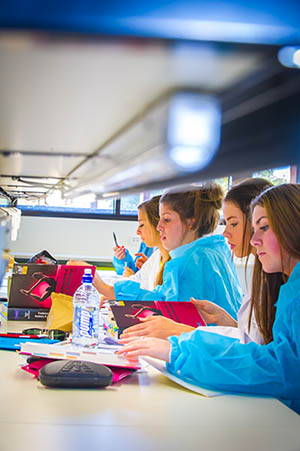 in Australia particularly if you are not an Accredited Practising Dietitian.
For further information regarding training to become a Dietitian, visit our Dietetics website or Dietitians Association of Australiainformation page on careers and training.
Sports dietitians are fully qualified Dietitians who have completed further education in sports nutrition. Sports Dietitians Australia (SDA) is a professional organisation of Dietitians specialising in the field of sports nutrition.
For more information on accredited sports nutrition courses visit Accreditation as a Sports Dietitian.
Graduates of the Postgraduate Human Nutrition courses may be more likely to be successful in sports nutrition if they pursue additional training certificates in education and/or fitness and/or sport. e.g. fitness courses at TAFE.
If you already have a qualification in the area of physical activity eg.sports/physiotherapy/exercise rehabilitation, then this could be an advantage.
Research, sales, health promotion, community health, food industry, coaching, administration, education and awareness, media/marketing.
Sports Nutritionist, Sports Nutrition Advisor, Health Promotion Officer, Project Officer, Community Health Worker, Health Coach (personal, group, community, organisational), Sales Representative for health food/sports food and drinks.
Universities, institutes, health and recreation centres, government agencies (local, state, federal), community health centres, food companies specialising in sports nutrition, health spas/resorts, health insurance companies, corporate health, health in the workplace, self-employment/consultant
HSN709 Sports Nutrition
Population Nutrition Research methods
Dianne Sfiligoi (word doc 25KB) completed the Graduate Certificate of Human Nutrition in 2008.
Dianne has previously completed a Bachelor of Applied Science (Physiotherapy) degree but felt it only taught her a single focussed approach to managing health, working in private practice in a community setting. With the knowledge of nutrition and more specifically diet and disease, she is now able to present a lifestyle management plan for improved health outcomes for her clients.
Fiona Sutherland
Completed the Master of Nutrition and Dietetics (now Master of Dietetics) in 1996.
Fiona graduated from Deakin University in 1996 and travelled overseas for four years, working as a Clinical Dietitian in various locations around the UK.
Read more on careers for Dietitians in sports nutrition. (pdf 16KB)
Page custodian: Faculty of Health Last updated: