Deakin Priorities
In the future, the University will be increasingly reliant on your financial support to continue to fund new programs, research, scholarships and facilities.
Deakin continues to receive generous support from friends and alumni worldwide. This has helped the university to augment funding provided by the Federal Government and maintain the quality of its educational programs and learning environments.
Higher education gives people the opportunity to achieve their aspirations. It offers students a place to develop their knowledge and skills and make them prepared for their future. It may allow one to break the chain in their family and be the first one to allow oneself to enjoy higher employability and earning capacity that being a university graduate is entitled to.
Deakin University is committed to providing the best educational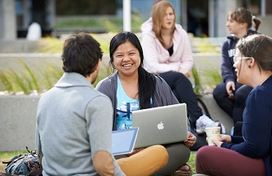 environments for students to advance their learning, preparing them for life, jobs and their careers. We believe that education should be available to all students regardless of location, socio-economic status or family situation.
Donating to Deakin University allows for more students to be able to be awarded a scholarship. A scholarship allows for a decrease in university costs such as fees, books, accommodation and more, which gives the student freedom from the financial burden; giving a more diverse range of students the opportunity to pursue their study ambitions. It also allows students to focus on their learning, as opposed to dividing their time between study and work, and gives them the opportunity to save for their future.
A scholarship has been proven to be more than a decrease in finances to the recipients, it improves one's self-esteem, as it gives winners the boost in self-confidence and the encouragement to achieve academic greatness because they feel they are believed in.
Help students access, participate and achieve through higher education by giving to the Change 100 Lives scholarship fund.
At Deakin University, we are devoted to providing the best experience for all students through their learning journey, no matter what disadvantages they may be experiencing, so that each student can unlock their full potential. We are also committed to shaping the future through the research that we conduct in the University.
To ensure that we are continuing to achieve this, the Advancement team work closely with Pro-Vice Chancellors to ensure that philanthropic funds are distributed among the areas of highest need.
These areas consist of:
Professional Chair
Post Doctoral Fellowships
PHD Scholarships
Masters Scholarships
Undergraduate Scholarships
Bursaries
For more information, contact the Philanthropic Relations Manager
The Institute of Koorie Education provide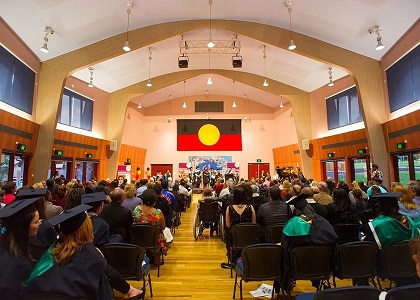 s community-based learning, which involves a combination of both on-and off-campus teaching, designed to enable Aboriginal and Torres Strait Islander students to study without being removed from their communities for substantial periods of time. This approach to course delivery promotes access and equity for Indigenous Australian students.
The Institute's administrative and academic staff provide an extensive range of services, which support the students with their academic endeavours. Services include, co-ordinating the provision of tutorial assistance, ensuring the availability of appropriate lecture/tutorial rooms, providing support to students in the use of computer technology, managing the travel and accommodation needs of students, providing an induction service and generally being available to advise and respond to the specific needs or problems of students as they arise.
To learn more about IKE, click here, or contact giving@deakin.edu.au
Page custodian: Vice-President (Advancement) Last updated: