Workplace Giving
Deakin University's Workplace Giving program is a simple and effective way for you to lend a hand and make a difference to some fantastic causes through Deakin's payroll system.
As a staff member, you are one of more than 3,300 Deakin employees who can make a positive impact on our communities while also enjoying the benefits of pre-tax payroll giving. If all Deakin staff donated just the cost of a coffee per week, we could collectively contribute more than $517,000 per year to the initiatives that matter most to us.
Who Can I Give To?
There are a variety of initiatives supporting local and global communities that you can nominate to support, or you can make a difference to those closest to home by supporting student scholarships through Deakin's Change 100 Lives.
Click below to learn more.
Deakin University's Change 100 Lives campaign is an initiative that aims to address the challenge of student equity, access and participation in university study.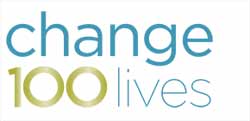 For some talented students with tremendous potential, the dream of a university education is out of reach. They simply cannot afford higher education and the loss to society of what they would achieve is substantial.
Deakin staff know better than anyone that tertiary education has the power to shape lives and communities in many positive ways. However, financial concerns are a very real barrier for many students trying to access and achieve a Deakin education.
Through the Change 100 Lives campaign Deakin staff, alumni and community members have the opportunity to truly change the lives of 100 Deakin students who, because of financial disadvantage or personal circumstances, might otherwise not be able to access the benefits of a university education
To learn more about the campaign, click here.
Give Where You Live is a leading Geelong philanthropic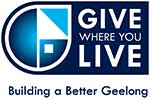 organisation dedicated to reducing disadvantage in the areas of health education and income.
Formerly known as United Way Geelong, Give Where You Live is a volunteer-led, non-profit organisation that works on one simple yet powerful philosophy: "together, we achieve more". Through this philosophy they've been making a difference in the Geelong region since 1954, and currently, one in eight people in the region are directly assisted by Give Where You Live funding.
Your decision to support Give Where You Live through Workplace Giving will provide vital funds to its Community Partners, as they deliver quality services and programs to people of the Geelong region in their time of need. It is truly an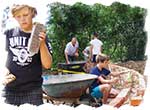 example of 'one contribution - many outcomes'. Give Where You Live Community Partners include Glastonbury, Barwon Youth, Diversitat, Bethany, TheOutpost and The Geelong Food Relief Centre.
With a specific focus on the individuals and families affected by education, income and health disadvantage, Give Where You Live seeks to remedy not just the symptoms of these important social issues, but also to address the causes behind them
Find out more about Give Where you Live
.

Brophy Family & Youth Services is the primary provider for youth services in South West Victoria. Brophy originated in Warrnambool in 1974 with its beginnings in hostel accommodation for homeless youth. Over the years it has developed a comprehensive range of services for the homeless, young people and families, aiming to strengthen the capacity of youth, enrich the lives of individuals and families, and build the connections in communities throughout South West Victoria.
Brophy Family & Youth Services provides a comprehensive range of services including:
Family services - men's behaviour change, adolescent support, Kinship care
Education & Enterprise - Kulcha Shift music events, school/education outreach
Housing services - crisis accommodation, transitions to independence
Health services - Headspace, mental health, life skills, sexual diversity
During 2012-13, Brophy provided:
10,500 nights of accommodation for young homeless people
600 young people with education focussed youth services
107 children and young people with stable homes through Foster Care
A donation of just $5 per pay over one year can help to provide 260 Homeless Care Kits (Towel, soap, deodorant, razor) or contribute towards sending 80 young people back to school (fees, books, school uniforms). With your support Brophy Family & Youth Services hope to do much more in 2014.
The Smith Family believes that education has the power to transform lives,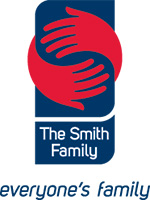 not just minds. Through their Learning for Life program, the national charity enables disadvantaged young Australians to get the opportunities they need to fully participate in their education and create better futures for themselves.
More than 638,000 Australian children live in jobless families. For these children, the effects of their family's financial disadvantage go beyond the pressures of not having enough money for the basics; it can prevent them from accessing the same educational and life opportunities as their peers.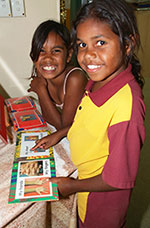 The Smith Family's Learning for Life program provides long-term support for young Australians, from primary years through to tertiary education and their transition to the workforce. This ongoing assistance helps students develop and build vital life skills, stay engaged in their education and break the cycle of disadvantage.
Student sponsorships provide financial assistance to help with the cost of essential education items such as uniforms, text books and school excursions, as well as emotional support that encourages them to stay motivated at school. Learning for Life workers in 97 communities link students to local learning support and mentoring programs.

Médecins Sans Frontières is an independent, international medical humanitarian organisation that provides emergency medical assistance to victims of armed conflict, epidemics or natural disasters, and to populations that have little or no access to health care - regardless of race, religion or gender.
Médecins Sans Frontières is a trusted, neutral organisation that is not aligned with any political agenda or cause. It is their uncompromisingly independent approach to patient care that greatly enhances their ability to operate in unstable countries such as Afghanistan and The Democratic Republic of Congo.
Founded over 40 years ago, Médecins Sans Frontières currently has 24,000 national and international staff, including over 150 Australian and New Zealanders a year, working in challenging situations in over 60 countries. The teams are composed of specialists such as doctors, nurses,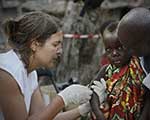 anaesthetists, logisticians and laboratory technicians. Together, they respond to the needs of people affected by conflict, floods and drought, run emergency feeding programs during nutritional crises, organise mass vaccination programs to prevent epidemics spreading, and tackle neglected diseases such as malaria, HIV/AIDS, tuberculosis and kala azar.
Whether Médecins Sans Frontières is providing professional emergency obstetric care to women amidst the devastation of an earthquake, responding to malnutrition in Chad, or performing surgery on people caught in brutal conflict in Sudan or Somalia, it is only with public support that they are in a position to act quickly with critical medical and relief supplies and expertise.
Register Today!
It's easy to make a difference while you work through Workplace Giving.
To register for fortnightly deductions, or to make a one-off gift to any of these, sign up today!
To learn more about Workplace Giving at Deakin, view the FAQs page
Contact us
Donor Relations
Deakin University
Level 8- 221 Burwood Highway
Burwood VIC 3125
Phone: +61 3 9244 5150
Email: giving@deakin.edu.au
Page custodian: Vice-President (Advancement) Last updated: