Welcome
Welcome to the Health, Nature and Sustainability Research Group
The Health, Nature and Sustainability Research Group (HNS) - formerly known as the NiCHE Research Group - is located within the School of Health and Social Development at Deakin University.
HNS's research is focused on the health implications of the link between humans and the natural environment. We focus on two key aspects of the environmental determinants of health: environmental deprivation (i.e. the impacts of reduced access to contact with nature through green spaces, parks, gardens and pets) and environmental degradation (particularly the importance of ecological sustainability to human health and wellbeing).
Our research includes both qualitative and quantitative studies and members of the group are recognised both nationally and internationally for their expertise in this emerging area of study. We work in partnership with organisations such as Parks Victoria, government departments, local councils, health service providers and not-for-profit bodies such as BeyondBlue and the Trust for Nature to develop knowledge and skills to address the environmental determinants of health and thus improve overall health and wellbeing outcomes.
Associate Professor Mardie Townsend, 2012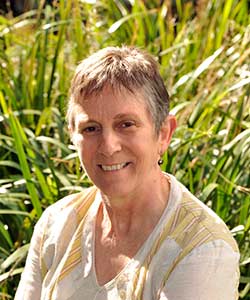 Page custodian: Faculty of Health Last updated: