Ageing Well Ageing Productively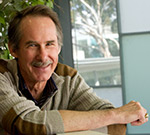 Australia's population is ageing rapidly, and the management of the mental health concerns of older people has become an important focus of government and healthcare providers. Led by Professor David Mellor, this group is actively working to promote better mental health of older people, particularly those in aged care facilities. It also investigates positive aging and the factors that promote resilience in older people.
---
Group Research Fellow
---
Major Projects
Organizational change and treatment of depression and dementia in aged care facilities- David Mellor, Gery Karantzas and Kathryn von Treuer, in collaboration with Monash University
Ageing-related body concerns among older adults- David Mellor and Hong Liu, a visiting scholar from Anshun University in China
My life story: Connecting older people and adolescents- Tess Knight
---
News
Professor David Mellor was recently appointed as Visiting Professors at Shanghai Mental Health Centre-Shanghai Jiao Tong University Medical School, where they have been collaborating with eminent Chinese researchers in a study investigating cognitive decline and dementia.
Dr Mathew Lewis was recently appointed to the position of Research Fellow within the aging research group of the Centre for Mental Health & Wellbeing Research. Mathew comes to the Centre from Caulfield Hospital, where he has been researching aspects of dementia.
---
Grants and publications
Recent talks
Professor Mellor presented the findings of his work on depression training for aged care staff at the recent Congress of the International Psychogeriatric Association.
Page custodian: Faculty of Health Last updated: