Preventative Health Care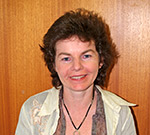 This group, led by Associate Professor Petra Staiger, has a strongly 'applied' and solution-focussed approach to promoting the mental health and wellbeing of adults in such problem areas as:
Substance use/abuse
Depression
Eating disorders
Body image

Obesity
Sexual risk taking
Family violence
Gambling
---
Group Research Fellow
---
Major Projects

Early Identification of Depression, Anxiety and Substance Use Problems; Implementing an early identification strategy to detect anxiety, depression and substance abuse in community health clients.

Maintaining Subjective Wellbeing; How is mood regulated and what role does it play in depression and wellbeing? (Prof Bob Cummins)

Promoting Fit Bodies; Healthy eating and physical activity among Indigenous Australian men (Assoc Prof Lina Ricciardelli, Prof David Mellor, Prof Marita McCabe and Assoc Prof Alex Mussap)

Excessive Weight Gain During Pregnancy; A randomised controlled trial to prevent maternal weight gain during pregnancy and resistance to shedding that weight following birth (Prof Helen Skouteris, Prof Marita McCabe, Prof Jeanette Milgrom, J & Prof Bridie Kent)
---
News

Professor David Mellor has recently studied the metal health and drinking behaviour of rural communities and found that providing support in the form of mental health professional up-skilling improves mental health practitioner competence which, in turn, should reduce the mental and physical harm caused by alcohol consumption amongst men and women in country areas.

Associate Professor Peter Miller has shown that alcohol consumption can have serious ramifications for father-son relationships;
Alcohol fuelled aggression linked to abusive father-son relationships
Recent talks

Preventing Excessive Gestational Weight Gain in Pregnancy and Post-Birth; 25th European Health Psychology Conference, Crete, Greece (2011) - Prof Helen Skouteris

Male beauty and body image over the centuries: Contrasting ideals and sociocultural influences(invited presentation); University of West of England, Bristol, UK (2011) - Prof Lina Ricciardelli
---
Recent grants
(2012); NHMRC; "Evaluation of an instrument for management of behavioural and psychological symptoms of dementia." McCabe M, Bird M, Davison T, Mellor D & George K.
(2012); Australian Research Council Linkage; "Implementation and evaluation of a program to reduce alcohol and related problems among farm men and women." Mellor D, McCabe M, Ricciardelli L & Brumby S.
(2012); Australian Research Council Linkage; "Addressing risk factors of overweight and obesity among adolescents in out-of-home care: The Healthy Eating and Active Living (HEAL) study." Skouteris H, McCabe M & Fuller-Tyszkiewicz M.
(2012); Australian Research Council Discovery; "Promoting fit bodies, healthy eating and physical activity among Indigenous Australian Men." Ricciardelli L, Mellor D, McCabe M & Mussap A.
(2011); Rotary; "An Early Intervention for Mental Health Problems Among Children: Comparisons, Openness, Peers and Esteem (COPE)." Ricciardelli l, McCabe M & Skouteris H.
(2011-2014); NHMRC; "The validity of 8 instruments used to include quality of life in economic evaluation in 8 disease areas and 6 countries." Richardson J, Cummins R, Olsen J, Kaplan R, Schlander M & Coast J.
(2011-2013); Medtronic - St Jude Medical - Precision Health; "Neuromodulation and subjective wellbeing." Cummins R & Bittar, R.
Recent publications
McCabe MP, Fuller-Tyszkiewicz M, Mellor D, Ricciardelli L, Skouteris H, & Mussap A. (2012); Body satisfaction among adolescents in eight different countries. Journal of Health Psychology, doi: 10.1177/1359105311425274
Skouteris H, Dell-Aquila D, Baur L, Dwyer G, McCabe MP, Ricciardelli L, & Fuller-Tyszkiewicz M (2012); Physical activity guidelines for preschoolers: A call for research to inform public health policy. Medical Journal of Australia, doi:10.5694/mja11.11015
McPhie S, Skouteris H, McCabe M, Ricciardelli L, Milgrom J, Baur L, Aksan N, Dell'Aquila D (2011); Maternal parental correlates of preschool child eating behaviours and body mass index: A cross-sectional study. International Journal of Pediatric Obesity, 6:476 -480
Ricciardelli LA, & McCabe MP (2011); Body image among adolescent boys. In T. Cash and L. Smolak (Eds), Body image (second edition). Guilford Publications.
Megan Galbally, Andrew James Lewis, Marinus van IJzendoorn, & Michael Permezel (2011); The Role of Oxytocin in Mother-Infant Relations: A Systematic Review of Human Studies, Harv Rev Psychiatry, 19:1–14.
Browne JL, Zimmet P, Speight J (2011); Individual responsibility for reducing obesity: the unintended consequences of well-intended messages. Medical Journal of Australia, 195:386.
Robert A. Cummins (2011); Comparison Theory in Economic Psychology Regarding the Easterlin Paradox and Decreasing Marginal Utility: a Critique, App Res Quality Life 6:241–252
Page custodian: Faculty of Health Last updated: