International student experiences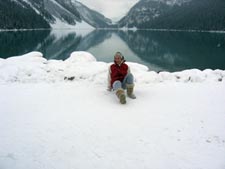 The exchange was definitely a life changing experience and one that I recommend to everyone. The friends and connections I made are unforgettable. I suggest that you head to the Education Abroad office now to learn where your degree may take you! The world really is at your feet...'
Katherine Cacavas completed Deakin's Bachelor of Nutrition and Dietetics (now the Bachelor of Food and Nutrition) in 2008
Participating in a university exchange program had long been a dream of mine. And where better to go than Canada where I could be comforted by the English language, but also have the opportunity to perfect my French, in the bilingual environment!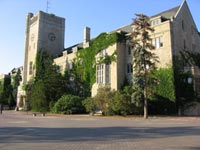 Whilst in the second year of my course I spent the 'Fall' Semester 2005 in Guelph, a university town about an hour from Toronto in the province of Ontario. I was often questioned 'But why come to Guelph?', to which I would reply 'Why not?'. The people were great, the campus beautiful and the studies reputable.
I took advantage of the many opportunities that were offered to me. I conquered a life-long fear by learning spring-board diving, I took hip-hop classes with a famous choreographer, and I travelled! Each weekend I would pack my suitcase again and my friends in residence would sigh and ask, 'Where are you off to this time, Kat?'. Whether it was Montreal for Thanksgiving, Calgary to catch up with old friends, Toronto to visit my cousins, New York to go to a Broadway show, or London (Ontario!) to hang out at our friends' fraternity house, memorable times were always had!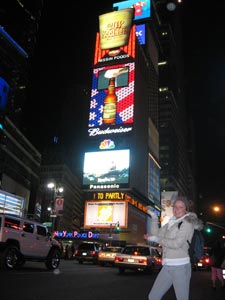 I saw the best of each season during my four-month stay. Summer stretched out into late September, the leaves changed colour and decorated the ground in October, and in December, the snow fell EVERYWHERE! My best advice…be prepared!
The exchange was definitely a life changing experience and one that I recommend to everyone. The friends and connections I made were unforgettable. I suggest you head to the Education Abroad office now to learn where your degree may take you! The world really is at your feet…
---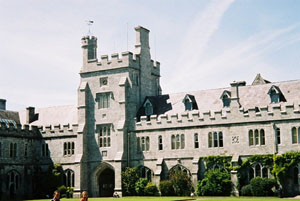 I had a wonderful time and I recommend education abroad to everyone – after all, the world is what you make of it!'
Vanessa Beanland completed Deakin's Bachelor of Applied Science (Psychology) in 2005
From the moment I started my degree at Deakin I was determined to go on exchange and, fortunately, Deakin was just as keen to send me as I was to go! I picked University College, Cork because I wanted to live in Ireland. UCC's campus looks very different to Deakin, with gorgeous old stone buildings, a Catholic chapel, and lots of green, green grass (the reason it is so green, I discovered, is that it rains every day, and if Cork is without rain for more than three days the locals consider it terribly dry!).
The educational style was also quite different: most of my subjects didn't have exams and for essays we were told to write on whatever we fancied, as long as it related to the subject somehow! I was able to study subjects such as 'Psychology and the Internet' and 'Anglo-Irish Literature' and I attended special lectures by visiting academics from some of the world's top universities, including Oxford and Cambridge. When I wasn't studying I travelled as much as possible: I spent my 'swotvac' break in Scotland, Turkey, and the Netherlands and I took the 'scenic route' home via Northern Ireland, Austria, Hungary, Czech Republic, France, England, and America.
I did things I hadn't planned on doing – from attending the Anzac Day Dawn Service at Gallipoli, to giving a poetry recital in one of Ireland's oldest pubs – and I met so many incredible people from all over the world, from Limerick to Botswana. I had a wonderful time, and I recommend education abroad to everyone – after all, the world is what you make of it!
Page custodian: Faculty of Health Last updated: