Partnership types
Partnerships within the Faculty take many forms, serving varied and multiple purposes. Formal and informal partnerships have been forged with government departments and agencies, public and private hospitals, private industry, advocacy organisations and groups, professional bodies, and community groups.
The types of partnerships include: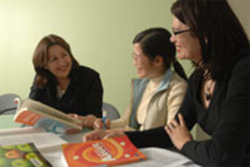 Teaching
Student and staff mobility
Guest lecturing
Research Centres
One of the most dynamic forms of a partnership is a research centre. The Faculty has four research centres which have been established with the collaboration and/or funding from a partner.
Sponsorship and donations
Page custodian: Faculty of Health Last updated: