Word for Word: National Non-fiction Festival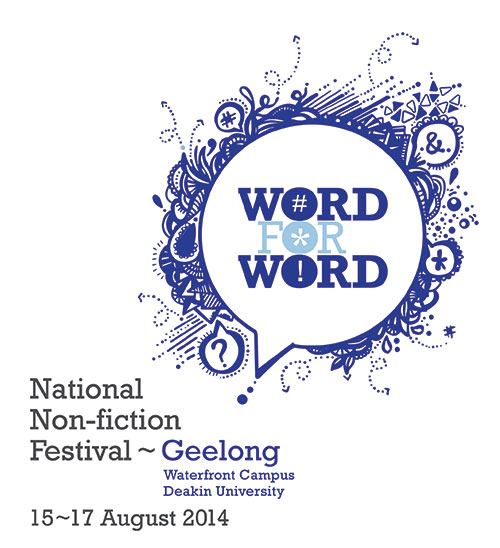 Event details
Date
Friday 15 August 2014
Time
9 am - 5 pm
Location
Waterfront Campus
Cost
See program for details
Word for Word: National Non-fiction Festival
Australia's largest non-fiction festival Word for Word will showcase non-fiction literature, writing and ideas; workshops, panel discussion, 'in conversation' sessions and keynote addresses from Australia's leading writers and presenters. At Word for Word you are sure to inspired by tales of extreme adventure, true crime, compelling memoir's, history and triumphs in sport.
For the full program and bookings visit: www.wordforwordfestival.com.au
Word for Word is a project initiated by Deakin's School of Communication and Creative Arts, and presented in partnership with the City of Greater Geelong, Geelong Regional Libraries and supported by Regional Development Victoria.
Page custodian: Vice-President (Advancement) Last updated: