Close the Gap Day
20th March 2014
On Thursday the Warrnambool Civic Green hosted local Close the Gap activities from 11am to 2pm.
The program included health checks, music, games, dancing, painting and food in what was a strong line-up of entertainment to promote the message of good health. South West Healthcare was the event driver, supported by the Gunditjmara Aboriginal Co-operative, Kirrae Health Service, the Indigenous Family Violence Regional Action Group, Brophy Family & Youth Services, Deakin University, Headspace Warrnambool, OzChild, Playgroup Victoria, Victoria Police, Warrnambool City Council and Warrnambool College.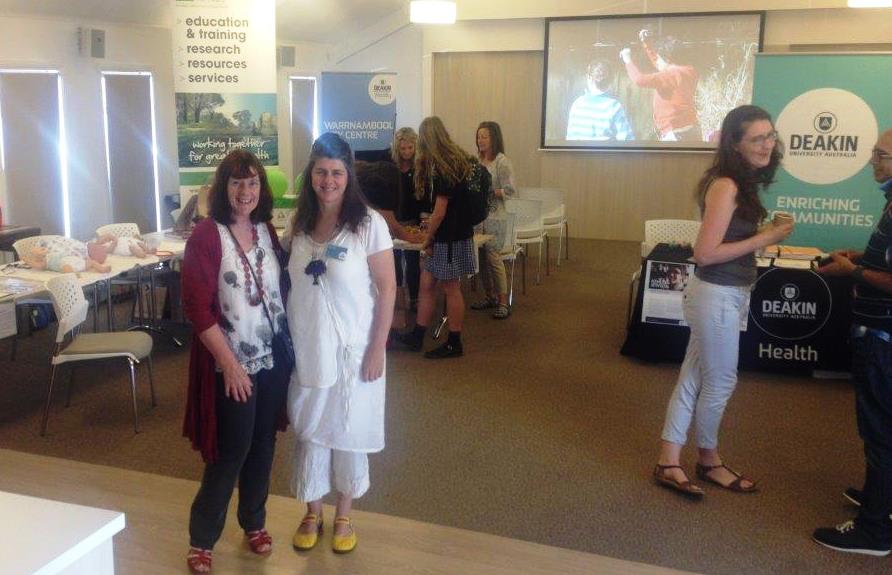 Deakin staff Terri Redpath, Shelley Hannigan & Norma Barrett
Close the Gap is a national action plan to bridge the difference between indigenous and non-indigenous health levels through spreading community information. The Close the Gap day also included free children's entertainment and a BBQ lunch.
Page custodian: Vice-President (Advancement) Last updated: