Experience Deakin Day
16th January 2014
Deakin University opened its doors and went into the heart of Warrnambool with its first Experience Deakin event on Tuesday 16 January.
The free family fun day Experience Deakin was based at the Warrnambool Civic Green from 10am – 2pm and included free bus tours to the Sherwood Park campus.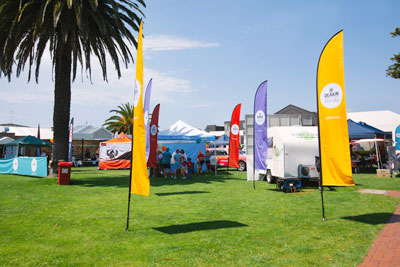 It was the first event to celebrate Deakin University's 40th anniversary which will be celebrated throughout 2014. Head of Campus professor Gerry Quinn said the new event was designed to attract local residents and tourists and introduce them to what is available at the campus. "It is part of our overall strategy to become more integrated into the community. We want the community to be more aware of what Deakin offers," Professor Quinn said.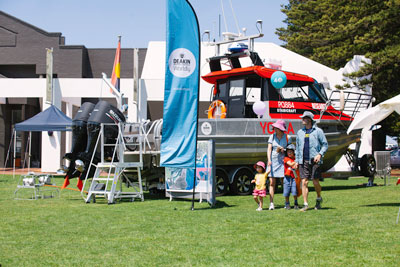 The event included details about Deakin courses and research but will also had plenty of interactive fun activities, including musical entertainment, Deakin's research vessel, the Yolla, face painting, bounce castle, arts, food and drinks.
Page custodian: Vice-President (Advancement) Last updated: