Community partners
Deakin is committed to the future development of the communities in which we operate. We are dedicated to strengthening community aspirations and supporting organisations that are focused on enriching communities and helping them to achieve their goals. We are renowned for developing strong partnerships with industry, governments, professional associations, other education providers and communities. In western metropolitan Melbourne, we are working very closely with a range of stakeholders that include:

Best Start
Deakin University is a member of the Wyndham Best Start Partnership and a member of one of the working groups - 'Wyndham Best Start Literacy Numeracy Working Group'.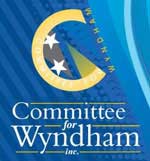 Committee for Wyndham
Deakin University is a member of the Committee for Wyndham playing an important role in the positive change and ongoing development and transformation across Melbourne's West.

Corpus Christi Primary School
Deakin and Corpus Christi Primary School are partnering as the 'Early Learning Partnerships with Deakin group' to explore projects, with two being implemented to date to include 'Playgroup Project: Corpus Kids' and the 'Thinking differently about practice: Discovery learning'.
---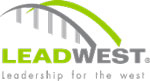 LeadWest
Deakin is working closely with LeadWest to support sustainable growth and regional development in Melbourne's west.
---

Melbourne Water
Deakin is partnered with Wyndham City Council and Melbourne water to explore Arts, science programmes.
---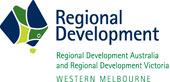 ---
The Smith Family
Deakin is working with The Smith Family to help disadvantaged Australian children to get the most out of their education, so they can create better futures for themselves.
---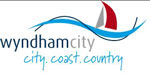 City of Wyndham
Deakin University has a strong partnership with the City of Wyndham covering areas including economic development, the arts and early childhood education
---
---
Page custodian: Vice-President (Advancement) Last updated: