Werribee Learning Centre
The new Werribee Learning Centre provides a stylish and accessible space in Werribee for education delivery, corporate and community functions, and student engagement in western metropolitan Melbourne.
It offers a range of certificates and diplomas in children's services and industry skills, an associate degree in arts, science and business, and degrees in early childhood education and commerce. Study options include opportunities into undergraduate programs at Deakin's campuses in Geelong, Warrnambool and Burwood. The new learning centre is fitted out with state-of-the-art technology to help make learning easier and flexible.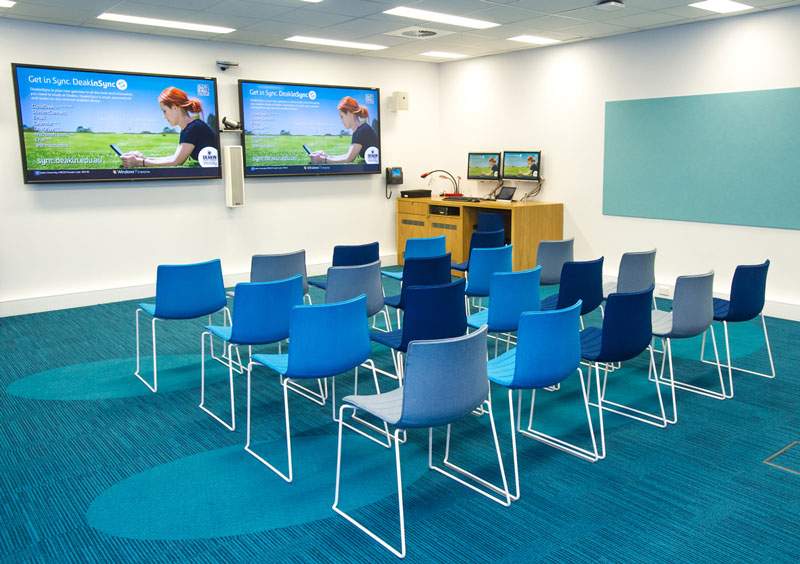 Delivering education options from Werribee will help residents across the western metropolitan area to access quality higher education.
Students may decide to commence a program in Werribee and/or in the 'cloud', which is learning through the internet using highly visual, media-rich and interactive technology, and may transfer to one of Deakin's campuses or continue their studies in the 'cloud'.
The new facility includes:
advanced teleworking infrastructure, e.g. large interactive screens and audio visual facilities;
wireless 'Deakin connect' rooms and workstations where staff and students can work while charging their mobile devices.
conference and meeting facilities to enable the community and Deakin staff and students to link with teaching and research opportunities across the world
The Werribee Learning Centre is a stylish and engaging facility that is also available for corporate and community use. For more information on the Werribee Learning Centre, visit www.deakin.edu.au/wlc
Page custodian: Vice-President (Advancement) Last updated: