Deakin's Venture Law Information Service provides legal assistance to start-ups
Operating as part of Deakin Law Clinic, the Venture Law Information Service provides legal information to start-ups and entrepreneurs.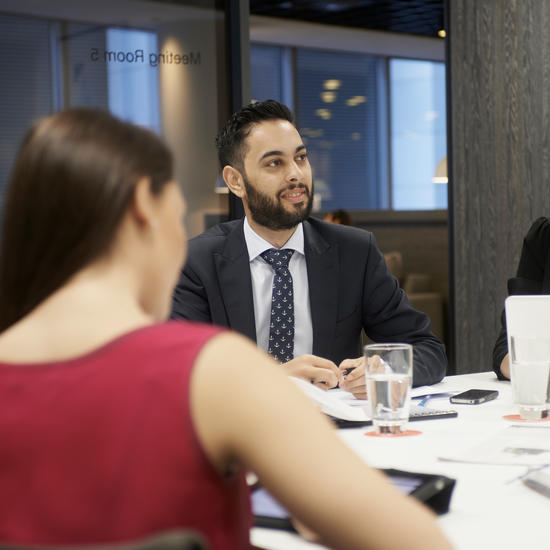 Get in touch
Once you've filled in our contact form, we'll review your needs and triage your case. We'll then get in touch to discuss how we can work with you.
What we do
In recognising that good, up-front legal advice is essential to the success of a start-up – but not always affordable – the legal clinic offers free help. We offer a specialised service with a higher level of case-by-case attention than would be given by a larger law firm.
Our students develop specialised knowledge in rapidly changing and entirely new areas of law (such as technology and big data). They'll show creativity in determining legal solutions around these areas, and the hours they gain will count towards acceptance into the profession.
As well as start-ups, we also assist firms that require legal assistance at later stages of their development.
Services we offer
We offer a broad range of services as part of the function of the clinic. Under the supervision of legal specialists, students conduct interviews, manage cases, check facts, develop an understanding of ethics and undertake legal research and analysis to support your case.
Why is it free?
Excellence requires practice, and experiential learning – learning by doing – is an essential part of legal training at Deakin Law School.
Our law clinic offers students the opportunity to build the legal skills that underpin their academic training, so they emerge from study job ready.
Support our law clinic program
Does your business have something to contribute to the Venture Law Information Service?
Practising lawyers who'd like to assist at the Deakin law clinic – or students who'd like to work at the clinic – should get in touch via email.
Contact us
The Venture Law Information Service is available for appointments on a Tuesday and Thursday, and other times by separate arrangement.
To arrange a time to discuss contact the Deakin Law Clinic.