Learning research and evaluation
To be successful, innovation in teaching must rely on a foundation of solid research and the careful gathering of evidence. Through Learning Research and Evaluation, Deakin Learning Futures supports innovative practice through assistance with grants, collaboration on the design of research and evaluation systems and the recognition of excellence through national awards and citations. DLF also seeks to nurture and develop future innovation by building networks of peers and forums for colleagues to share experiences, including the 'Building the Evidence Base of Research' Roundtables.
For further information please see the new Recognising Excellence page on the Learning@Deakin portal.
Contact Deakin Learning Futures: learningfutures@deakin.edu.au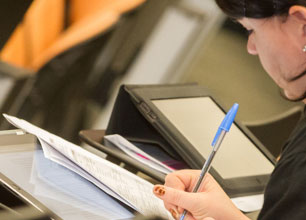 Page custodian: Deakin Learning Futures Last updated: