Grants
Information about Office for Learning and Teaching Grants
The Office for Learning and Teaching (OLT) offer the following grants:
Innovation and Development Grants
Seed Projects
Extension Grants
Commissioned Projects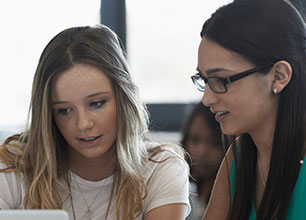 Deakin Learning Futures (DLF) runs an internal endorsement procedure before submission to the Office for Learning and Teaching.
In 2013 the OLT requested changes to the administration of grants, requiring all grant applicants to advise the institution's Institutional Contact Officer (ICO) of their intention to submit. The ICO then provides to the OLT a list of applicants, grant type and project title. This is required for each Round of grants.
Grants submitted to the OLT and not on this list will not be accepted by the OLT.
Deakin's ICO is Lisé Baker, Learning Research and Evaluation Coordinator, Deakin Learning Futures. The grants endorsement procedure is administered by the Learning Research (LRE) and Evaluation team within DLF. The first point of contact is learningresearch@deakin.edu.au and to obtain a Project Concept Form.
The LRE team provide assistance throughout the grant application procedure; proofing, compliance check (against the OLT instructions), review of the application, advice and DVC(E) endorsement. The final application compliance and submission to the OLT grants portal is the applicant's responsibility.
Round 1 2015 - CLOSED. For Round 2 inquiries please contact the Learning Research and Evaluations team
IMPORTANT - The OLT have also advised that Seed applications will not be accepted in Round 1 2015, only in Round 2.
If you are interested in applying in Round 1 2015 please email learningresearch@deakin.edu.au for assistance with providing a Project Concept Form.
To gain valuable insights applicants are encouraged to read the Round 1 2014 Assessment Report
Please find below the Office for Learning and Teaching Round 1 2015 documents:
The Office for Learning and Teaching also provide a range of useful documents on their website.
Page custodian: Deakin Learning Futures Last updated: