Deakin Teaching and Learning Conference 2012
Across three campuses and in the cloud
In line with the strategic plan Live the Future Agenda 2020, the event took place concurrently across the Melbourne Burwood, Geelong Waurn Ponds and Warrnambool campuses; and in the cloud. Keynote, panel and some break-out sessions were broadcast from Melbourne Burwood campus, with individual breakout sessions tailored to the needs of each campus. The conference provided Deakin staff with the opportunity to share their experiences with colleagues from all areas of the University. This sharing of knowledge and experience promoted open communication about teaching initiatives that contribute to the development of high quality, relevant and informed learning experiences for our students.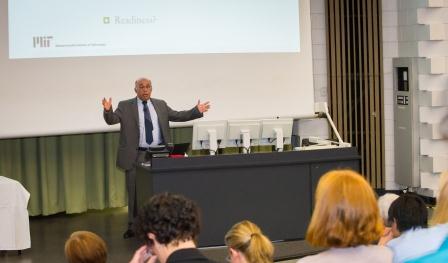 Keynote presentation: Dr Vijay Kumar
Learn more about Dr Kumar and watch his keynote presentation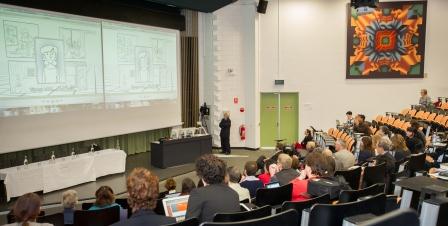 Keynote presentation: Dr Llorenç Valverde
Learn more about Dr Valverde and watch a video of his keynote presentation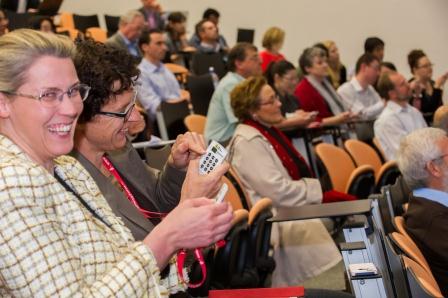 Keynote presentation: Professor Ron Tasker
Learn more about Ron Tasker and watch a video of his keynote presentation
Titled Future Learning@Deakin, the sessions during the event addressed the following themes:
Premium cloud and located learning - what is it, how do we do it and what does it mean for staff and students?
Assessment standards and credentialing - current and future opportunities and limitations
Spaces and places for learning
Towards a 'Worldly' curriculum - what is it, and how will we know when we have one?
Capacity building - enabling staff and students to realise Deakin's Agenda 2020.
The Future Learning@Deakin Conference was designed to appeal to a broad range of staff who contribute to supporting student learning. It also provided an opportunity to learn more about the new course sandpits designed to bring premium cloud and located learning to our students.
Page custodian: Deakin Learning Futures Last updated: