Grants
Information about the Office for Learning and Teaching Grants.
The Office for Learning and Teaching (OLT) offer the following grants:
Innovation and Development Grants
Seed Projects
Extension Grants
Commissioned Projects
Deakin Learning Futures (DLF) will run an internal endorsement procedure before submission to the Office for Learning and Teaching.
Quick Links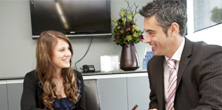 ---
It is a requirement of the OLT that all grant applicants advise the institution's Institutional Contact Officer (ICO) of their intention to submit. The ICO then provides to the OLT a list of applicants, grant type and project title. Grants submitted to the OLT that are not on this list will not be accepted.
Deakin's ICO is Lisé Baker, Learning Research and Evaluation Coordinator, Deakin Learning Futures. The grants endorsement procedure is administered by the Learning Research and Evaluation team within DLF. The first point of contact is to email your intention to apply to learningresearch@deakin.edu.au.
All potential grant applicants must apply through the internal procedure.
---
2015 Grants
For Round 2, 2015 inquiries please contact the Learning Research and Evaluations team
The Office for Learning and Teaching also provide a range of useful documents on their website.
Further information on the Round 2, 2015 internal process for applying for a grant will be provided here in the new year.
Page custodian: Office of the DVC (Education) Last updated: