Before you start your search
To ensure you are going to find the correct property for your needs, there are a few questions you need to ask yourself.
First consider what is important to you -
Do you want to live close to campus? Or would you prefer to live in the city?
Which suburbs suit you best? Is being near a shopping centre important?
Would you like to live near the beach, or perhaps near family and friends?
Do you have children and need to be near their school or day care for pickups and drop offs?
Do you have part time work? Is it important to be close to your workplace?
Will you start looking for work? Where will you look, and how will you travel between your home, campus and your workplace?
Do you have your own car? Are you relying on public transport?
What's the local bus route like and how often do the services run?
If you are traveling by car, where will you park? Do you have to pay for parking? Are there free parking options available?
Who do you want to live with? Do you have friends with whom you are thinking of living? Or would you prefer to live on your own?
If you are considering sharing, would you like to live in a large share house or a small one?
Would you prefer to board in a house with a family, where some or all meals may be included?
Are you willing to share bathroom and kitchen facilities with others in a house?
Do you have a fridge, washing machine and microwave? These are things you may need if you do not wish to share with other students.
What sort of space are you looking for? Do you need a lot of room to study? Do you need a desk? Is one provided?
How much time do I need to find a property?
Make sure you have references ready if an accommodation provider requests them.
If applying through a real estate you may also need proof of income, or proof of your ability to cover the rent if you do not work.
To make sure you are not unprepared, set aside six weeks rent.
Most accommodation providers will request two weeks rent in advance plus a bond.
Consider how much you can afford for rent? Don't stretch your funds too far.
Do you need to find a part time job?
Remember to budget for petrol/ public transport costs and other living expenses.
Weight up the cost of living closer to University. Although it may cost more, you may be able to walk to campus, cutting down of travel time and associated costs.
Domestic students may be eligible for government financial assistance, such as Youth Allowance or Austudy, as well as rental assistance.
What financial assistance is available through Deakin?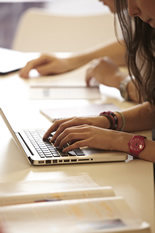 ---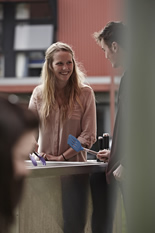 What type of accommodation are you looking for?
There are many different types of off campus accommodation available, each varying in cost and inclusions. Below outlines the approximate cost of each accommodation type to give you a good starting point for your budget.
Shared housing is one of the cheapest, most common and readily available housing options available to students. When staying in a shared house you would have your own room but be expected to share facilities such as the kitchen, bathrooms and living areas with the other occupants of the house. In a shared house, bills will generally be included in the weekly rent and rooms would normally be furnished, however, it is important to check with the accommodation provider before you make any commitments.
This can be a costly option if you only want to live on your own. Many students choose to rent a vacant property with friends, which is much more cost effective. The majority of vacant flats, units and houses are unfurnished, so you may need to be prepared to supply all your own furniture. The availability of one and two bedroom units varies depending on location and can take more time to secure due to availability and demand.
Most vacant properties are managed by a real estate company, and they will require you to complete an application for the property you have chosen, detailing your income, identification, rental history and references. Your application for a property is not a guarantee of securing the property you prefer. If you do wish to choose this option you will need to conduct a broad search in a wide range of suburbs, as well as allowing a minimum of three to four weeks to secure accommodation.
There are a number of off-campus residences in the community operated by private providers. Off-campus residences offer furnished bedrooms and equipped common areas, as well as residential assistants. Rent includes all expenses such as gas, electricity and water unless the rooms are separately metered. This type of accommodation is considerably more expensive than shared housing but includes more support options.
The property owner resides in the property. The rent usually includes a fully furnished room, can sometimes include an evening meal, with utility costs (gas, electricity, and water) included in the set price. Boarding situations are not covered by the Residential Tenancy Act and the boarder has limited rights. For more information please speak with a Housing Officer.
This option is perfect for students who study off campus and only need to stay somewhere a few nights here or there at exam time. It's also a good option for students who only require accommodation a couple of nights per week. Rooms are fully furnished and all bills are included, however you may be expected to supply your own food. Casual accommodation can take time to find.
Page custodian: Division of Student Life Last updated: