Teaching and Learning in the School of Life and Environmental Sciences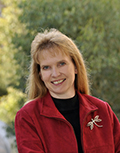 The School of Life and Environmental Sciences encompasses teaching activities across a wide range of disciplines - from biomedical science to environmental management. Classes are taught in many different locations from the more traditional lecture theatre and practical class laboratories to locations where the classrooms have no walls. Many new innovative teaching practices are being introduced into our broad range of curricula which provide the students with an enriched learning experience both in the cloud and in the different located learning spaces.
Dr Jan West - Associate Head of School (Teaching and Learning)
The School of Life and Environmental Sciences:
hosts a larger number of nationally and university recognised Outstanding teachers
is embracing the move to the digital frontier, but maintaining our lab and field focused 'hands-on' teaching practices. We are truly moving into Cloud and Located teaching and learning
has strong experiential teaching (eg our 3rd Professional practice units), international study tours and global engagement units
is where teaching is underpinned by world-class research and researchers.
has some class rooms with no walls - emphasizing field trips and camps etc.
creates an environment of good teaching practice - Teaching exemplars
hosts a Teaching Retreat for staff members
provides support and resources for our sessional teaching staff.
Page custodian: Faculty of Science, Engineering & Built Environment Last updated: