Location and facilities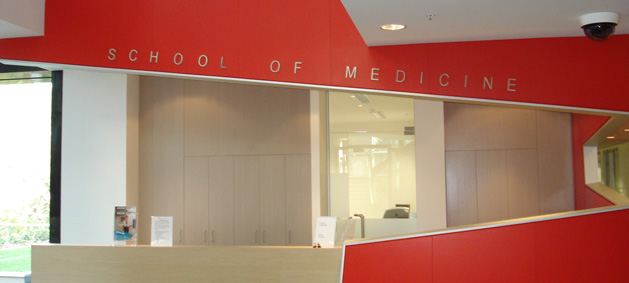 The Deakin Medical School is located in an extensively renovated building which has been purpose designed to deliver the medical course.

The first two pre clinical years of the course are based at the Geelong Campus at Waurn Ponds. Waurn Ponds, one of Geelong's western suburbs, is eight kilometres from the city centre and is only a short distance to famous surf beaches and the Great Ocean Road.

Geelong is well served by a local bus network, a new highway, a fast train service to Melbourne and an airport at Avalon. Travel between the Waurn Ponds campus and the city's main hospital is a short journey by car or bus.
Student accommodation is available at the Waurn Ponds Campus. The residences are set in a picturesque landscape close to all of the University's main facilities. Further information about Deakin's student residence is available online.
Accommodation off-campus
On-campus student residences are in high demand and have limited places. Many students prefer to rent private accommodation to meet their housing needs. Properties located off-campus are managed by Deakin University Residential Services.
The service maintains a housing database of local properties available for rent by students. Once signed into the site, students can search for long term, short term, casual and temporary accommodation options. Newly arrived international students can register for Rental Information Workshops.
Clinical Schools
Students will be allocated to one of the three Clinical Schools in Western Victoria and one in metropolitan Melbourne. A small cohort of students will complete Year 3 in general practices in the region.
For further information, please visit the Clinical Schools page.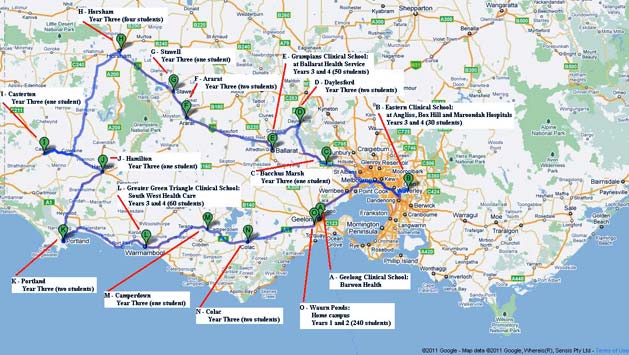 Page custodian: Faculty of Health Last updated: