Partnerships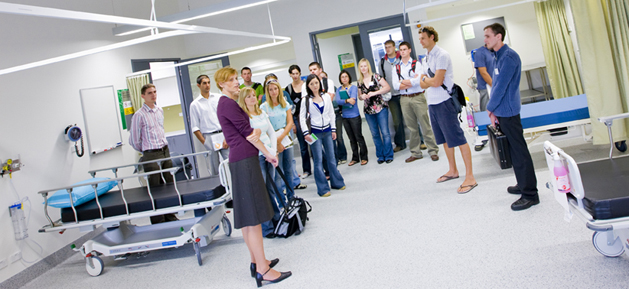 The School of Medicine works collaboratively with partner organisations across Victoria to train our medical students. The School houses a vibrant program of research, much of which focuses on issues specific to rural and regional Australia.
Our partners include:
Alcoa of Australia
Ballarat Health Services
Ballarat and District Division of General Practice
Barwon Health
ChemGenex Pharmaceuticals
Colac Area Health
GP Association of Geelong
Eastern Health
Kardinia Health (GP Super Clinic)
Otway Division of General Practice
Portland District Health
South West Healthcare
Deakin-Flinders University Department of Rural Health (Greater Green Triangle)
WestVic Division of General Practice
Greater Green Triangle General Practice Regional Training Provider
Beyond Medical Education formally Victoria Felix Medical Education (Regional Training Provider
Victorian Metropolitan Allicance General Practice Regional Training Provider
Western District Health Service
Wimmera Health Service
Postgraduate Medical Council of Victoria
Confederation of Postgraduate Medical Education Councils
Medical Deans of Australia and New Zealand
GAMSAT Consortium
The School of Medicine also has partnerships embodied in three research centres:
The School of Medicine is the recipient of philanthropic funding from the Felton Bequest to establish The Alfred Felton Chair of General Practice. The position will be based at the Kardinia Health GP Super Clinic in South Geelong and at the Medical School.
Page custodian: Faculty of Health Last updated: