Molecular and Medical Research
The Molecular and Medical Research Strategic Research Centre (MMR SRC) combines the leading medical and biomolecular research programs from the Faculty of Health and the Faculty of Science and Technology at Deakin University, including those housed with our key partners, Barwon Health and CSIRO(AHHL). Collectively, the MMR SRC comprises over 100 staff and research students and four distinct research facilities.
Vision - A world-class medical research grouping with a unique research profile that will enhance Deakin's reputation nationally and internationally
Focus - Molecular basis of health and disease, spanning basic gene discovery and molecular analysis through to pre-clinical development, including translational research into novel strategies for optimising health and new therapeutic targets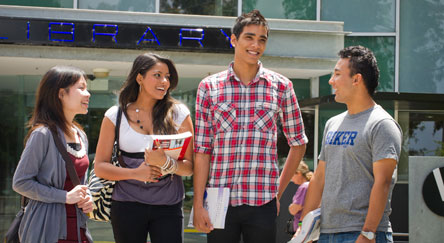 Information for prospective students and postdocs
The Molecular and Medical Research Strategic Research Centre provides an outstanding environment for high level research training for students and postdoctoral fellows,
---
Research areas
The Metabolic Research Unit is principally involved in research into metabolic diseases, particularly type 2 diabetes and obesity.
The Molecular Medicine Research Facility focuses on the biology of the immune system, infectious agents, cancer, neurophysiology and development at the molecular level, and how this can be exploited in the generation of novel therapeutic agents.
The Centre for Cellular and Molecular Biology works primarily on the health effects of the micronutrients copper and zinc, and has developed collaborations to study the role of these metals in neurological diseases such as Alzheimer's disease, with additional interests in RNA biology, muscle and pharmacology.
The Life Sciences Research Group is a multi-disciplinary group, with expertise in bioinformatics, biochemistry and molecular physiology, that focuses on allergy, neuroscience, redox biology and organismal biology.
The Epidemiology and Biostatistics Unit is based at Barwon Health and focuses on population-based health studies examining the epidemiology of bone disease, obesity, cancer, diabetes, allergy and infectious diseases.
---
Innovation
A unique, innovative feature of the MMR SRC is its significant expertise in diverse animal models to understand the molecular basis of health and disease. These include the Israeli sand rat model of diabetes, rat models of hypertension, transgenic mouse models of copper diseases, hopping mouse models of appetite and satiety, rodent models of malaria, zebrafish developmental and cancer models, and models extending to other fish species, crustaceans, insects and protists. This is supported by sophisticated and cutting-edge technological approaches, including whole animal phenomic and metabolic analysis, along with gene expression profiling, bioinformatics, confocal microscopy and proteomics. Complementary human-based platforms are also actively being utilised, including invasive muscle and adipose biopsy studies, supported by the culture of stem-cells originating from these clinical samples. These platforms provide great scope for further high-end collaboration with application to a wide range of projects.
Page custodian: Faculty of Health Last updated: