Welcome to the School of Psychology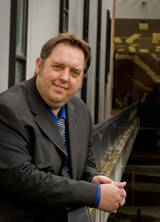 Studying psychology at undergraduate level gives you entry to one of the fastest growing and most diverse professions in the world. Employment prospects for graduating psychologists are ranked in the top 20% of all professions, and this is projected to rise to the top 1% in the next three years.
The rich diversity of employment opportunities and number of jobs make studying psychology very attractive. Our graduates work in mental and general health settings, the criminal justice system, business and industry, education, media, marketing, sports, and, of course, research.
Deakin's School of Psychology is one of the largest and most progressive psychology departments in Australia. We are one of five Schools within the Faculty of Health, and have a strong presence in Melbourne, Geelong and Warrnambool. At undergraduate level, almost a third of our students study online while they live and work in places as distant as Alaska, as remote as the North-West Kimberley, or as nearby as Footscray.
There are three things that really distinguish our teaching programs from others:
1. Relevance
Our undergraduate and postgraduate programs focus on providing the knowledge and skill-base that make our graduates highly valuable in the employment market.
We prepare our students so, regardless of what level of study they graduate at, they understand:

The employment opportunities available to them
What employers look for and require of potential employees
What they, as graduates, have to offer potential employers
How to market themselves to potential employers
How they can develop themselves and their careers over their working life
2. Flexibility
We are national and international leaders in providing flexible learning options for students.
Our undergraduate program is entirely available both on-campus and online, so students can choose to study face-to-face or in the cloud environment or a mix of both. 'Online' no longer means 'alone': the same level of interaction and support from our staff is available regardless of the mode in which any student chooses to study.
Deakin's trimester system allows students to fast-track their degree, and it is possible to complete an entire psychology degree in just two years. On the other hand, you might choose to space your study out over three trimesters in a year, to allow you to progress consistently, but part-time, while you work or parent.
3. Study and career pathways
We offer a range of unparalleled postgraduate study and career options.
At postgraduate level, apart from the research degree options of PhD or Master by Research, students can undertake specialist professional training in Clinical, Health, or Industrial & Organisational Psychology.
For students who do not necessarily wish to become fully-fledged psychologists but who want to work in a profession that involves helping others, we also offer training in Counselling and Coaching Psychology at both undergraduate and postgraduate levels.
Survey results show that past students rate us highly. Many of our staff are recipients of national recognition for their teaching performance in the form of Australian Learning and Teaching Council and other awards. Our programs meet the relevant requirements of the Psychology Board of Australia and of the Australian Psychology Accreditation Council.
Find out more about our School, our teaching programs, our research strengths, our history and more general information about the field of Psychology and career pathways. Contact us if you require further information.
Thanks for your interest in our School. I look forward to welcoming you to Deakin University in the future.
Professor Greg Tooley, PhD
Head of School
Page custodian: Faculty of Health Last updated: