Information for Parents/ Families/ Carers
Do you have a 12 -18 year old in your family that you are concerned about?
Are you the mother, father or carer of a young person, and are you concerned that they are:
Withdrawing from family, not talking to anyone
Wagging school, failing subjects, missing work
Not wanting to connect with anyone, even friends
Sleeping too much, or not enough
Gaining or losing weight, looking unhealthy, dishevelled
Appearing very nervous or worried or depressed
Doing their own thing and not listening
Staying out very late or not coming home
Using alcohol or other drugs
Being angry or aggressive with family members
Stealing, damaging property, police trouble
Demonstrating erratic behaviour, extreme mood changes
Some of these behaviours may be part of their normal development as they are trying to become more independent from parents and family; however sometimes there is more going on. They may be placing themselves at risk and there are things you can do that can help!
For more information about depression and/ or to fill out a depression checklist, please select from the following links:
If you are really concerned and would like to speak to someone urgently, please call any of the following services: Lifeline 13 11 14, the Kids Help Line 1800 55 1800 or SANE Australia 1800 18 SANE (7263). If it is an emergency, please call 000 or go to your local emergency department.
For further information about the group programs that are offered as part of the Family Options research project, please view following pdf link: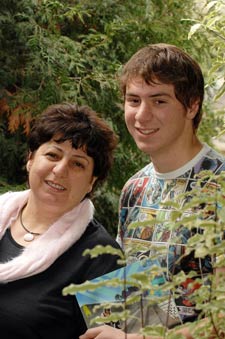 More information?
Like Us on Facebook
Page custodian: Faculty of Health Last updated: