News
A number of school researchers have received outstanding funding outcomes today. The first is Peter Miller (pictured left) and his team who attracted close to half a million dollars funding from the ARC over three years.
---
Whether it be tracking the health and development of thousands of Australian children and young people, promoting children's books that encourage emotional literacy, or developing mentor programs for secondary school students, Deakin's Associate Professor Craig Olsson is passionate about making a difference to the wellbeing of Australians.
---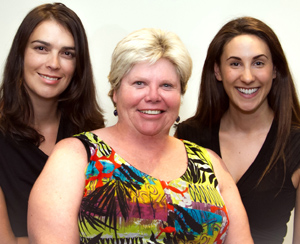 Ms Sharon Horwood, Dr Wendy Sutherland-Smith and Ms Hannah Bereznicki received a citation from the Australian Government's Office for Learning and Teaching (OLT) for outstanding contributions to student learning.
---
Page custodian: Faculty of Health Last updated: