Measuring Eating in Everyday Life Study (MEALS)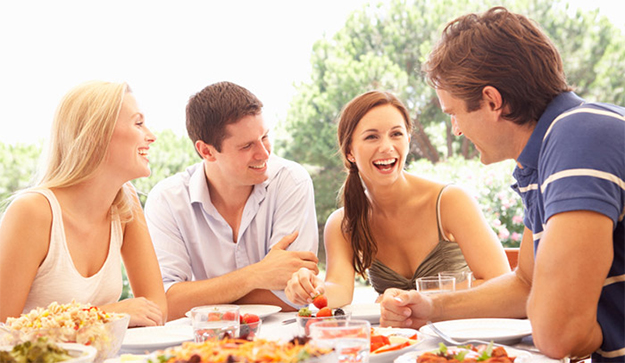 About the study
Our aim is to recruit young Victorian adults (aged 18 - 30 years) in 2015 into this exciting study which will provide new information in the area of meal patterns.
Meals and meal patterns appear to be important as they may influence overall health status and disease risk, however we know little about how people consume meals during the day or how foods are consumed together.
This project will use a Smartphone app to assess meal patterns and will help understand young adults' meal patterns.
All participants will be compensated with a $25 shopping voucher upon completion of the study.
Participants
Participation in this project will involve:
We will ask you to complete an online survey that will take approximately 30 minutes to complete. The questionnaire asks things like "how often you help with food preparation and clean up", "which cooking techniques you are confident using", "which foods you are confident cooking", nutrition knowledge, as well as questions about your neighbourhood.
Keeping a diary of all the food and drinks you consume over four days using a smartphone "App" that we will provide to you. You will also be asked to answer a series of questions for each eating/drinking occasion. We will ask you to keep the diary over four days, including one weekend day.
The Research team
This study is being conducted by a research team at the School of Exercise and Nutrition Sciences, Deakin University, Burwood. The study is being led by Associate Professor Sarah Mc Naughton and Prof Tony Worsley.
Ethical Guidelines
This project will be carried out according to the National Statement on Ethical Conduct in Human Research (2007) produced by the National Health and Medical Research Council of Australia. This statement has been developed to protect the interests of people who agree to participate in human research studies. The ethics aspects of this research project have been approved by the Human Research Ethics Committee of Deakin University.
Funding for the MEALS study
Funding for this study is provided by an Australian Research Council (ARC) Discovery grant.
Contact Us
If you require further information, please contact the principal researcher Associate Professor Sarah Mc Naughton or Felicity Pendergast on 03 9244 3071 or by email at meals@deakin.edu.au.
Page custodian: Deakin Research Last updated: