Mechanical testing facility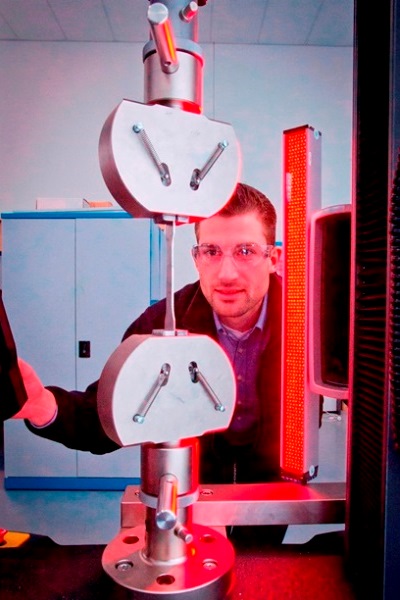 Mechanical testing facility is based at Geelong Technology precinct (GTP). Our facility provides broad support service to all research groups with in IFM and its collaborators. Our research laboratory is supported with technical expertise from IFM, and derives funding from Deakin University and the Australian Research Council.
Our key capabilities include:
Design and development of mechanical testing systems
Tension and compression tests at elevated temperatures
High temperature extrusion of magnesium and aluminium alloys
High strain-rate compression tests at elevated temperatures
Manufacturing test specific rigs, platens, adaptors and fixtures
Transforming equipment to suit special testing needs
Fatigue, bend, shear and Bauschinger tests.
Page custodian: Deakin Research Last updated: