Materials characterisation
Sheet formability testing facility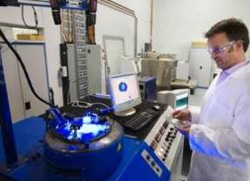 The Erichsen sheet metal tester fitted with an AutoGrid Vario strain measurement system allows the investigation of the material behaviour and forming limits of sheet metals in sheet forming processes such as deep drawing and stretch forming. Majorly used for the investigation of the forming limits of AHSS and UHSS and of newly developed sheet metal alloys.
Specifications
200 kN max blankholder force, 400kN max punch force.
Standard test methods: Swift Cup Test ø50mm (heated and unheated), Square Cup test, Erichsen Cupping Test No.5, 27, 40, FLC - Test ø50 (heated and Unheated), 60, 100mm).
Special Test Methods: Channel Drawing test (heated and unheated).
Mechanical testing facilities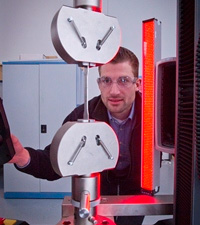 The Mechanical testing facilities include two 30kN and one 100kN Instron tensile testers, all fitted with optical extensometers. Majorly used by the group to develop material input data for Finite Element Analysis (FEA).
Specifications
Standard test methods: Tensile and Compression tests (Heated and Unheated).
Special test methods: Three and Four Point bend test, V-bend test, Pure bending test.
Pure bend test - 1st generation
Specifically designed at Deakin University for the characterisation of roll forming materials and to determine material parameters that are important in the roll forming process design. In combination with inverse analysis allows the generation of tensile material input for FEA. Further applications include the analysis of the Bauschinger effect and the development of kinematic hardening models.
Specifications
Re-enforced bending arms to allow the testing of steel strip up to a thickness of 6 mm and a maximum yield strength of 1200 MPa.
Special curvature gauge for the measurement of the bend radius.
Bending - reverse bending possible.
Bench tester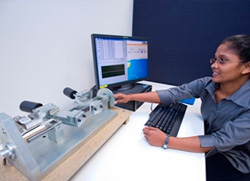 The simple and compact design of the bench tester as well as the simple test sample shape (rectangular strips) enables the use in an industrial environment on a day by day basis and the very rapid collection of material parameters relevant to the roll forming process. Majorly used in industrial studies for trouble shooting purposes and material analysis.
Specifications
Limited to a material thickness of 0.4-2 mm.
Currently operated manually.
Automated data storage and test data evaluation.
GOM Aramis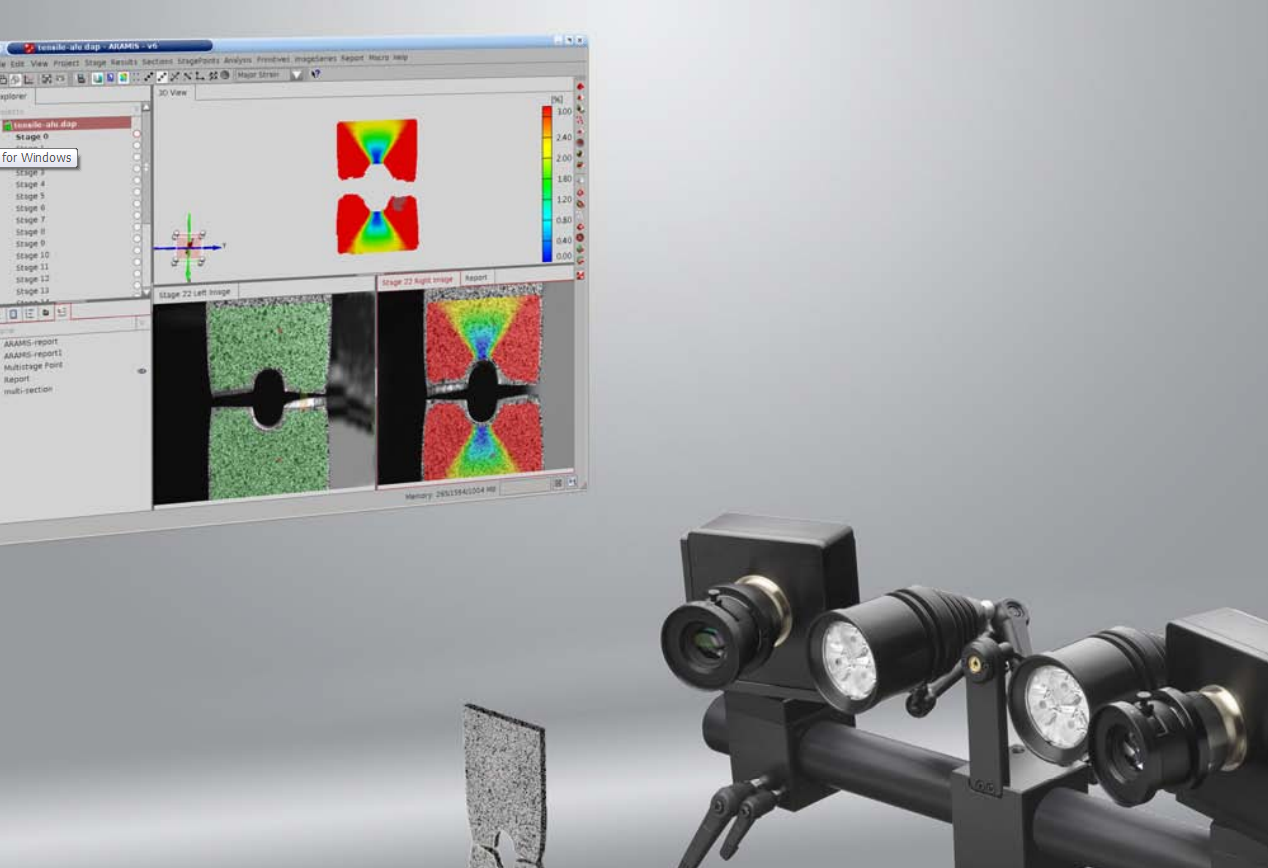 The GOM Aramis system is a non-contact and material independent strain measuring system. It can be used to measure the strain of any deformation process in which the surface is visible. This enables the investigation of localised deformation and post uniform strain.
Specifications
Random spry pattern can be used for deformation measurement
3D surface coordinates, 3D displacements and velocities
Surface strain values (major and minor strain, thickness reduction)
Strain rates
Post uniform strain
Page custodian: Deakin Research Last updated: