Fibres, polymers, composites and textiles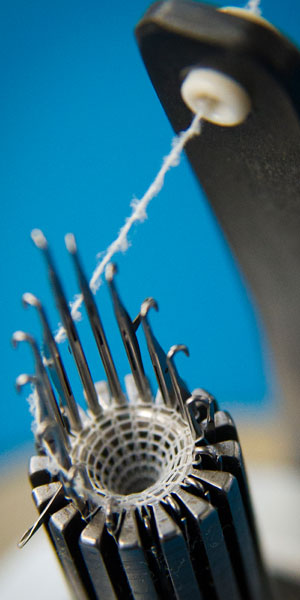 Research into fibres, polymers, composites and textiles is carried out as part of the Australian Future Fibres Research and Innovation Centre (AFFRIC), which is a $103 million initiative supported by the Victorian and Australian governments. AFFRIC is a collaboration between Deakin University, CSIRO Materials Science and Engineering and the Victorian Centre for Advanced Materials Manufacturing (VCAMM).
Our facilities include Carbon Nexus – a $34 million, pilot-scale carbon fibre research facility for industry.
IFM is leading a new Future Fibres Industrial Transformation Research Hub with total funding of $8.7 million. The hub, which includes several industry partners, will accelerate the transformation of Australia's manufacturing industry to a vibrant future fibre-oriented sector.
Our Research
Development of new rapid cure processes for automotive components
Reducing the cost of carbon fibre precursors
Improving the performance of carbon fibre
Research into novel coating technologies leading to development of durable, functional fibres and fabrics
Water and energy saving technologies for processing natural fibres (e.g. wool, cotton, hemp)
Biomedical applications of natural fibre structures (e.g. silk powder and silk nanofibres)
Bio-mimicking of natural fibre structures (e.g. wild silk cocoon) to develop functional materials and lightweight structures
Novel, unique functions and applications of nanofibres, e.g. advanced ait filters and face masks; biomedical applications; sound absorbing and noise shielding products
New nanofibre production and assembly technologies
Advanced electrospinning technologies
Synthesis, processing and characterisation of new polymeric materials
Advanced thermosets for high-performance coating, adhesives and composites
Polymer blends, composites and nanocomposites
Biodegradable polymers for biomedical applications
Green processing of natural polymers
Rubber and plastics recycling
Page custodian: Deakin Research Last updated: