Infection and Immunity Theme
Overview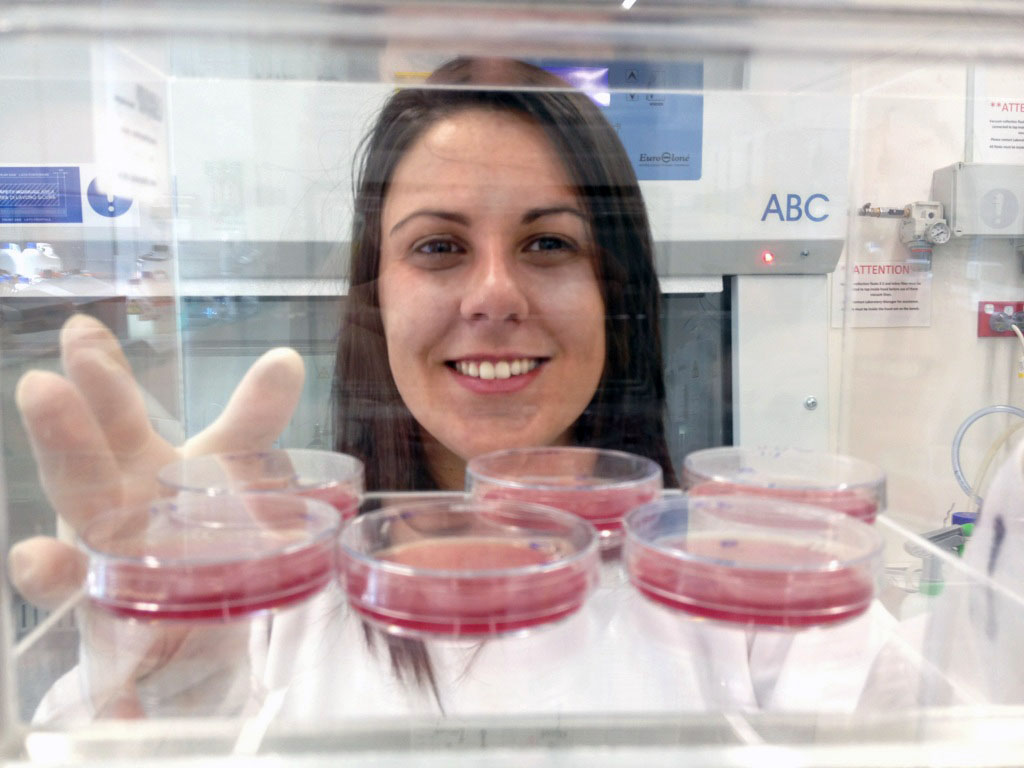 The Infection and Immunity Theme investigates the biology of microbes and immune system development, including the interplay between the two at a molecular and cellular level. In particular, research aims to understand the molecular basis of immune development, how the immune system utilises specific genes to suppress microbes, and how pathogens can penetrate and evade the immune defence from the host. Members of our theme work on a number of diseases that are critically important to human health, including infections with malaria, influenza, HIV-1, Hendra virus and Helicobacter, as well as allergy, asthma and immunodeficiency.
The overarching goal of our research is to employ state of the art discovery-based approaches to identify new strategies to combat these diseases through improved prevention, surveillance and/or therapeutic approaches. Members of this Theme utilise extensive animal models (mouse, ferret, bat, chicken, zebrafish), supported by sophisticated genome engineering, high-resolution microscopy, molecular and bioinformatics approaches, as well as clinical studies.
Research Areas
Bacterial invasion: Investigating the interplay between the host and bacterial pathogens that are important in human health, such as Helicobacter pylori and Clostridium difficile.
Malaria: Dissecting how malaria parasites are able to drastically remodel their host cells, a process central to parasite survival, immune evasion and virulence, utilising transgenesis approaches in human and mouse models.
HIV-1: Dissecting the molecular and structural aspects of HIV-1 during assembly and entry, with the aim of understanding the biology and pathogenicity of this virus for the development of novel diagnostic tools and antiviral agents.
Emerging infectious diseases: Investigating the structural biology and pathogenicity of important EIDs, such as Hendra and Ebola viruses, in partnership with CSIRO(AAHL).
Immunology of influenza virus infection: Defining how influenza viruses manipulate host proteins and miRNAs to establish infection and to cause diseases.
Immune development and allergy: Investigating the early life host-environment interactions that influence immune system development and the risk of allergic disease, through the Barwon Infant Study, a population-based longitudinal study.
Blood and immune development and disease: Understanding the role of cytokine and other signalling pathways in blood and immune development, and its disruption in diseases such as leukemia, neutropenia and immunodeficiency.
Molecular allergy: Understanding the molecular allergens underpinning life-threatening conditions such as peanut and egg allergy, as well as asthma.
Biomarker discovery: Identification and validation of novel biomarkers (nucleic acids and proteins) that can be used for diagnosis and treatment of infectious diseases and immune defects.
Theme Members
Professor Johnson Mak (Joint Theme Leader)
Professor Tania de Koning-Ward (Joint Theme Leader)
Prof. Jon Watson
Prof. Soren Alexandersen
Professor Alister Ward
Associate Professor Cenk Suphioglu
Associate Professor Eugene Athan
Associate Professor John Stambas
Associate Professor Peter Vuillermin
Dr Melanie Thomson
Dr Tamsyn Crowley
Page custodian: Deakin Research Last updated: