Partnerships
The School of Nursing and Midwifery's Clinical Partnership Network is the first fully coordinated partnership collaboration of its kind in Australia. This unique network connects Deakin University's School of Nursing and Midwifery and its Centre for Quality and Patient Safety Research (QPS) to seven major health services in the public and private sector in metropolitan and non-metropolitan areas of Victoria to form a fully integrated network model.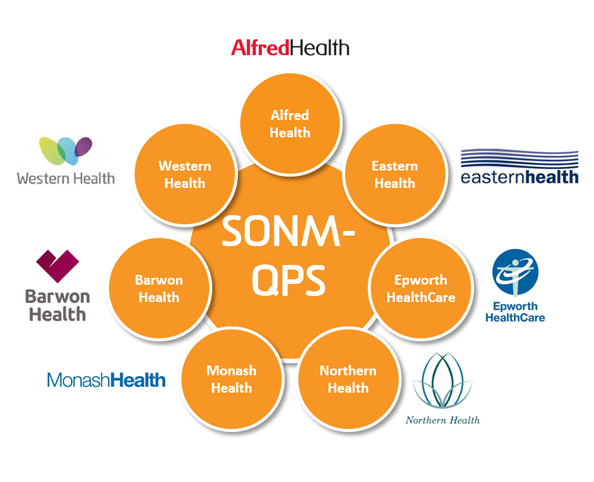 The goal of this innovative network is to facilitate applied multi-disciplinary, multi-site research that is predicated on improving patient care and meeting the needs of health care organisations through rigorous programs of research and clinical education relationships. The partnerships are committed to developing a strong interface between research, education and practice and have a direct impact on the quality of patient care, build capacity in the health workforce and have contextual relevance.
Each partner health care organisation has a joint appointment with the School of Nursing and Midwifery in the form of Professor of Clinical Nursing, Associate Professors and Senior Research Fellows. These joint positions ensure curricula are evidence based and that the research of the School is specific to the health care needs of the community.
Page custodian: Deakin Research Last updated: