Partnerships
Clinical partnerships
QPS research is strongly aligned with the School of Nursing and Midwifery's Clinical Partnership Program, the first coordinated program of its kind in Australia. This extensive program connects Deakin University's School of Nursing and Midwifery to eight health care organisations in the public and private sector and in metropolitan and non-metropolitan areas of Victoria.
The goal of this innovative program is to facilitate clinical multi-disciplinary research. The program enables research to be strategically focussed in areas of clinical importance to the health care field. These alliances facilitate major multi-site projects to be undertaken and provide a base for national and international collaboration.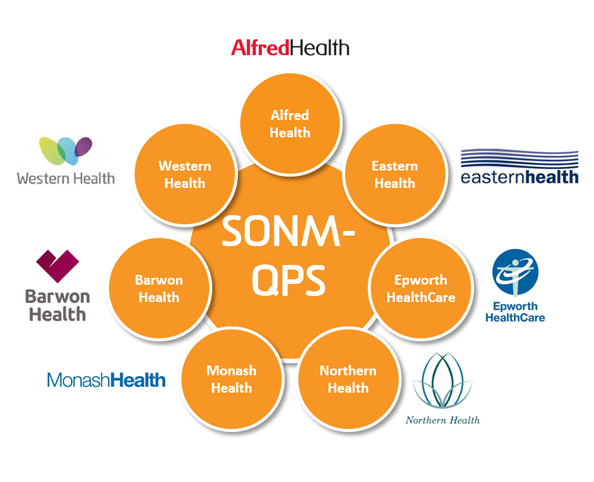 Each partner health care organisation has a joint appointment with the School of Nursing and Midwifery in the form of either a Professor of Clinical Nursing or a Senior Research Fellow. This model facilitates research and relates the School's education offerings to specific health care needs of the community.
Page custodian: Deakin Research Last updated: