Battery conference charges up the future
Research news
07 December 2016
Science and industry come together at the Third International Conference on Sodium Batteries in Geelong.
Hosted by Deakin University, the Institute for Frontier Materials (IFM) and the cutting-edge Battery Technology Research and Innovation Hub (BatTRI-Hub), the symposium will explore the exciting potential of sodium batteries.
Held at The Pier, Geelong, from 7-9 December, the event will see leading scientists and engineers from around the world present their work on the next-generation technology and its applications in renewable energy and energy storage systems.
The annual International Conference on Sodium Batteries was established as a "technical and collaborative forum to bring together technical, policy, and government experts in battery science and engineering."
After convening in Spain in 2014 and the USA last year, the conference this year aims to assess current understanding and benchmark state-of-the-art science in the field, providing an opportunity to review the most recent advances in new battery materials, new electrochemical applications and the practical and emerging applications of sodium batteries.
A highlight of the conference will be the Industry Forum on Energy Storage, sponsored by the ARC Centre of Excellence for Electromaterials Science and Deakin, on Friday 9 September.
The forum will feature industry experts speaking about the development of energy storage and provide information about the Deakin/CSIRO BatTRI-Hub's focus on advanced battery prototyping and commercialisation of energy storage technologies.
"The development of novel 'beyond lithium-ion' battery technologies has potential for a broad range of industries and applications, from renewable energy to electric vehicles," said BatTRI-Hub Director and conference co-chair Deakin's Professor Maria Forsyth.
"Geelong is the perfect place to host this conference. Our region is home to a number of innovative companies working to develop sustainable and efficient energy storage systems that can power a new generation of industries, such as electric vehicles.
"Researchers at Deakin are also making strong progress with sodium metal-based batteries, which offer a more accessible battery option for the longer term, as sodium is more abundant and much cheaper than lithium."
Speakers at the conference include international and Australian experts in fundamental and applied aspects of advanced sodium batteries covering topics such as battery materials, materials designs and interactions, new battery chemistries, characterisation and testing techniques and development and commercialisation.
Third International Conference on Sodium Batteries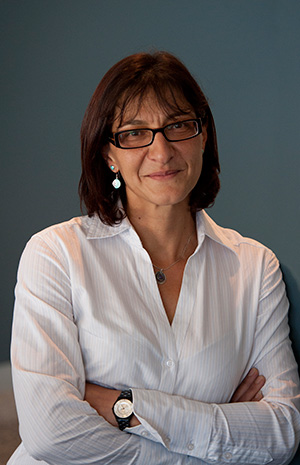 Key Fact
Professor Maria Forsyth, Director of BatTRI-Hub, is co-chairing the Third International Conference on Sodium Batteries in Geelong.
---