Interested in PhD or Masters by Research opportunities in 2018 and beyond
Research news
05 September 2017
Come along to a Higher Degrees by Research Information Session at the Burwood, Waurn Ponds or Cloud Campus organised by Deakin's Graduate Research Academy.
This information session is aimed at all prospective students such as current Honours students, 3rd and 4th year undergraduate students, Masters students and anyone who is interested in completing a higher degree by research at Deakin.
The session will cover:
What are research degrees?
What are the eligibility and admission requirements?
How do I find the right supervisor for my project?
What is the structure and course requirements of a research degree?
What scholarships are available and how do I apply?
What are the career pathways after completion?
Attendees will also have the chance to speak directly with staff from the Higher Degrees team and a current HDR student at Deakin.
Event details:
Date: Wednesday 27th September 2017
Time: 3.30pm to 4.30pm
Melbourne Burwood Campus: Building BC, Level 2 (Register)
Geelong Waurn Ponds Campus: Room NA1.417 (Register)
For students who cannot attend in person, please dial into the virtual meeting point number below.
Cloud campus : + 61 3 522 39381 (Register)
For further information and instructions about how to dial in, please see "Videoconferencing at Deakin".
The Deakin Graduate Research Academy (GRA) provides opportunities for HDR students and academic researchers at all levels to expand their skill set and support their continuing professional development.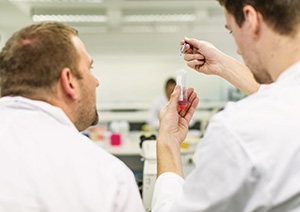 Key Fact
Come along to a Higher Degree by Research Information Session at the Burwood, Waurn Ponds or Cloud Campus.
More like this
Research news
Deakin Business School, Deakin Law School, Faculty of Arts and Education, Faculty of Business and Law, Faculty of Health, Faculty of Science Engineering and Built Environment, Institute of Koorie Education, School of Architecture and Built Environment, School of Communication and Creative Arts, School of Education, School of Engineering, School of Exercise and Nutrition Sciences, School of Health and Social Development, School of Humanities and Social Sciences, School of Information Technology, School of Life and Environmental Sciences, School of Medicine, School of Nursing and Midwifery, School of Psychology
---