Raising the bar on pub talk
Research news
17 November 2016
Two Deakin researchers are taking part in a worldwide initiative to make education part of our cities' popular culture.
Established in New York in 2014, Raising the Bar creates one of a kind, knowledge-driven events in unusual locations – namely, your neighbourhood bar.
The concept was an initiative of students at New York and Columbia Universities who were searching for an opportunity to foster relaxed, yet intellectually-stimulating conversations. With the tagline "Grab a beer and come learn how to build a spaceship," Raising the Bar events have been held in cities across the world from San Francisco to Sydney.
Now it's Melbourne's turn. November 23 will see ten bars around the city become "pop-up learning labs," as 20 creative thinkers and academics present their latest work and ideas on topics ranging from space mining to whether our food systems could cope with a zombie apocalypse.
Among them are two of Deakin University's leading researchers, A/Prof Michelle Harvey and Dr Euan Ritchie.
Entomologist A/Professor Harvey is course director for Forensic Science within Deakin's School of Life and Environmental Sciences, teaching in the field of forensic biology, particularly human decomposition and the estimation of time since death based on maggots.
Her talk at Bar Ampare (Swamp Room), Russell Place, Melbourne is called "Maggots: vile villains or surprising superheroes?" It will explore the role of the humble maggot, and discuss some important issues such as why they breathe out of their bums, why drugs give them the munchies, and how fly poo could catch a killer.
A/Prof Harvey said sharing her research outside the academic environment reminded her of her own enthusiasm for her work.
"It's so easy to get caught up in the intricate scientific details of what I do, but when I explain it to other people who might not have a scientific background, my passion shines through," she said.
"When the audience gets excited about what I'm telling them, it reminds me why I found my work exciting and important in the first place."
Dr Ritchie is a Eureka prize-winner in environmental research and Senior Lecturer in Ecology within Deakin's School of Life and Environmental Sciences and Centre for Integrative Ecology.
He will present his talk, "How making peace with predators could transform our world," to patrons of the Belleville, Globe Alley, Melbourne, providing answers to questions like, "Should we reintroduce dingoes and Tasmanian devils to parts of Australia?" and "How can predators help us to fight climate change?"
Dr Ritchie said taking part in Raising the Bar Melbourne was a wonderful way to share his science with the people that matter most – the community.
"It's terrific to be able to discuss how we can live alongside sharks, wolves, dingoes and other predators, and the many benefits of doing so, in such a relaxed atmosphere," he said.
"Usually when I'm talking about science it's within the confines of a lecture theatre, so to be doing so in one of Melbourne's great bars is a welcome change!"
For all media enquiries please contact Deakin's media team.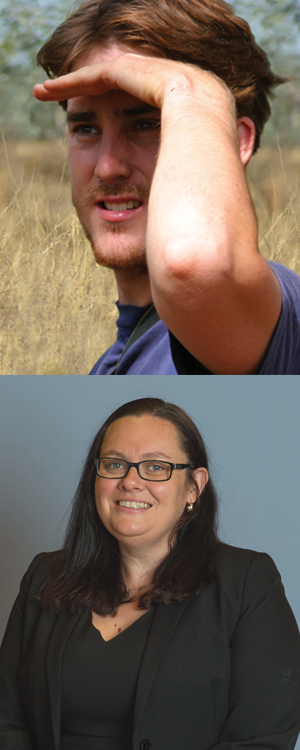 Key Fact
Nightlife meets academia: Raising the Bar brings innovative, new ideas to bar patrons.
---