Industry based learning
An Industry based learning (IBL) placement offers you a hands-on approach to learning and allows the ability to gain employability skills and capabilities in the area you are studying in.
The advantage of the IBL placement is that the longer 3, 6 or 12 month paid placement, in a full-time capacity, assists you in defining your career direction. These are high quality full-time intensive placements and you are paid approximately 80 per cent of a graduate salary.
Opportunities are available in a range of organisations, such as the government and non-government sector, small or large companies and local or international companies.
The program aims to:
assist in the development of generic skills and, in particular, develop the key competencies of a lifelong learner
critically appraise and demonstrate development of discipline specific knowledge, skills and dispositions required for future professional pathways
gain credit towards your course
develop your professional work practices and networks
IBL opportunities are either faculty sourced with you applying via a competitive selection process or you may source your own IBL opportunities in any discipline, but will need to provide evidence that they meet the high standards of IBL. You are only permitted to enrol in one additional Cloud (online) unit.
Participation in Real World Modules Series workshops is compulsory to all students who have been offered a placement.
IBL is open to undergraduate students enrolled in:
Architecture
Construction Management
Engineering
Environmental Science
Information Technology
Science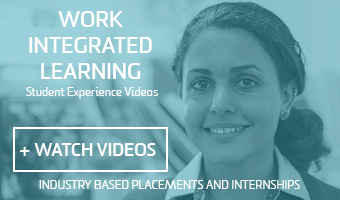 Questions?
Contact us at sebe-wil@deakin.edu.au
Page custodian: Faculty of Science, Engineering & Built Environment Last updated: