Internship
Only available to School of Information Technology and School of Engineering students.
If you are a student from another discipline, please visit our Industry Based Learning (IBL) as an alternative WIL placement opportunity.
Internships are an excellent opportunity for you to experience professional practice whilst receiving credit towards your degree and developing your professional networks.
Internships take place outside of the classroom in a real world setting where you have the opportunity to observe, participate and gain experience in the field.
Internships aim to:
enhance and apply academic learning in the workplace
enhance the skills and attributes identified as critical to the success of our graduates
develop work readiness, generic business skills and graduate attributes that enhance future employment opportunities
assist to develop a University partnership that provides assistance to not-for-profit organisations that would otherwise not be supported in this way
develop your professional work practices and networks
Most internships are usually unpaid, however, placements longer than 100 hours must be paid under the Fair Work Act. Where the internship is unpaid Deakin University provides the required insurance cover.
Internships are open to students enrolled in:
Information Technology undergraduate courses
Master of Information Technology
Master of Information Technology (Professional)
Master of Engineering (Professional)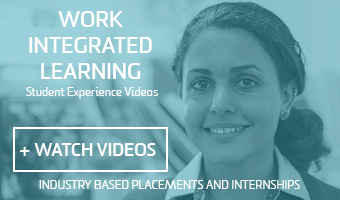 Questions?
Contact us at sebe-wil@deakin.edu.au
Page custodian: Faculty of Science, Engineering & Built Environment Last updated: