Dietetics in food industry
Today's increasingly complex food system has created a need for professionally qualified Dietitians/Nutritionists.
Graduates may find employment within food companies as well as within consulting laboratories, government organisations and regulatory bodies.
A Dietitian/Nutritionist may often function as the intermediary between the company and the public. Food Industry Dietitians/Nutritionists have the opportunity to help improve the health of populations by changing the available food supply.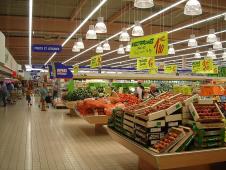 Graduates have established successful careers in fields requiring knowledge of:
food analysis
product development
food regulatory issues (food law)
food safety and quality systems
food manufacture
nutrition research
nutrition-related marketing and public relations
consumer and health professional education
sales and customer service
marketing
There are a range of diverse roles for Nutritionists within the food industry. The roles here can vary depending on the specific position, department, type of business and the size of the company.
Nutritionist, Food Scientist, Laboratory Scientist, Marketing Officer, Sensory Evaluation Scientist, Food Technologist, Product Development Technologist, Quality and Nutrition Coordinator, Brand Manager.
Janine Waller (PDF, 14.0KB) is the Nutrition Manager at National Foods. Janine provides insight into careers for dietitians in the Food Industry.
Page custodian: Faculty of Health Last updated: