Dietetics in food service
Food service dietitians are responsible for large-scale food planning and service. They coordinate, assess and plan food service processes in health care facilities, school food service programs and prisons. These dietitians will also perform audits of their departments, train other food service workers and use marketing skills to launch new menus and various programs within their institution. They direct and manage the operational and nutrition services staff such as kitchen staff, delivery staff and dietary assistants or diet aides.
Dietitians combine management skills and nutrition expertise when delivering food services. Many food service dietitians work as consultants under contract with healthcare facilities or in their own private practice. They may consult with food service managers and other staff to help with menu assessment, development, budgeting, and planning.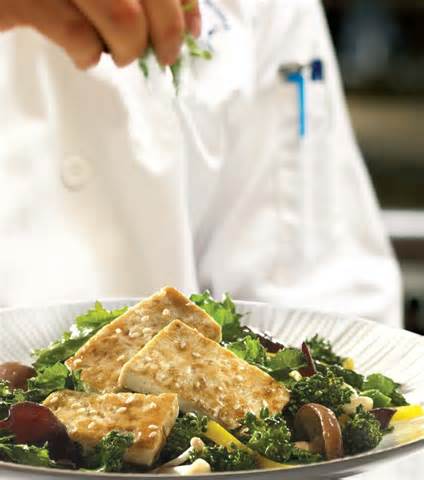 menu assessment
menu planning
budgeting
food service consultancies (budgeting, purchasing, food preparation, food and nutrition policy)
delivered meals
hospitality and catering
contracting of food services
Food Service Dietitian
Food Service Manager
Food Service and Nutrition Manager
hospitals
nursing homes
residential care centres
meals on wheels
schools
weight loss programs
colleges and universities
company cafeterias
correctional facilities
camps
consultancy work (under contract or self employed/private practice
Page custodian: Faculty of Health Last updated: