Food and nutrition - undergraduate
---
Nutrition and food science is an active, dynamic and engaging area with frequent breakthroughs reported in the media. Advances in our understanding of food and nutrition all require rigorous research and analysis.
There is increasing community interest in the issues related to nutrition and health and a growing demand for specialists in these fields.
Deakin's Bachelor of Food and Nutrition is a comprehensive course that addresses many aspects of food, including food science, health and nutrition and provides graduates with the knowledge and skills to work in a range of occupations in private, business or community settings.
Where are the main employment areas?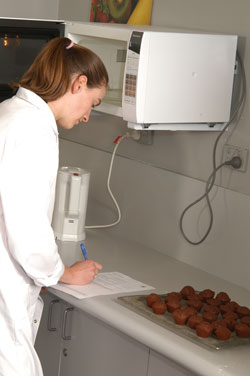 Page custodian: Faculty of Health Last updated: