Self employment and consulting
---
Consulting and self-employment
Self-employed Nutritionists need to have a broad understanding of both nutrition and health. With experience, ambition and determination, there are opportunities to set up your own business and it's important to remember that this career path is limited only by your imagination!
A Nutritionist can provide consulting services to various government agencies in public or community health (e.g. community cooking programs) and businesses (e.g. gyms, PR agencies, corporate wellbeing programs, fresh food markets, food industry, media, weight loss companies). A Nutritionist may also provide select nutrition consulting services directly to individuals and their families but is not qualified to provide therapeutic dietary counselling, as are Accredited Practicing Dietitians.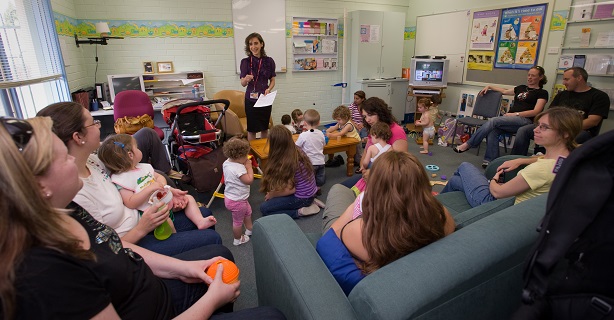 As a Nutrition consultant, you may advise people on healthy eating and preventative health, such as assisting an individual to obtain a balanced eating plan or health coaching to enable successful dietary habit changes and weight loss. However, advice to people seeking assistance with allergies, intolerances or existing diseases (such as diabetes, cancer, IBS, Coeliac disease, cardiovascular disease) is outside your scope of practice. In these cases you will need to refer the client to an Accredited Practicing Dietitian. Read more here about the key difference between Dietitians and Nutritionists.
Successful self-employed Nutritionists have set up businesses offering services such as:
Healthy eating and wellbeing seminars
Supermarket tours
Cooking demonstrations
Menu and pantry makeovers
Nutrition analysis and menu reviews
Recipe development and analysis
Nutrition writing, publishing, blogging and media presenting
Food demonstrating in supermarkets, fairs or health professional events
There are employment opportunities within companies that provide nutrition consulting services internally to support the business or externally to clients. An example of an internal position would be a food regulatory and compliance officer for a food company. Your role may include checking new food labels for nutrition accuracy against the Food Standards Code and working with the Research and Development department on new product development. An example of an external client would be working for an Insurance Company that provides health checks and seminars to busy corporate offices. Your role may include presenting a healthy eating workshop or completing BMI or waist circumference checks. Nutritionists with specialist expertise in particular areas of nutrition (e.g. workplace health promotion) may act as a consultant to various government and non-government groups to assist in the development of resources and programs, in addition to working as a consultant for health clubs, large companies or institutions.
Public Health Association of Australia
The principal non-government organisation for public health in Australia. Works to promote the health and well-being of all Australians seeking better population health outcomes based on prevention, the social determinants of health and equity principles.

World Public Health Nutrition Association
Worldwide professional association that brings together people with a common interest in promoting and improving public health nutrition by working to ensure that in all possible circumstances, adequate nourishing food is available to and affordable by all.
| | |
| --- | --- |
| Weight loss consultant | Corporate nutritionist |
| Company nutritionist | Public speaker/motivational speaker |
| Lifestyle health consultant | Nutrition consultant |
| | |
| --- | --- |
| Corporate Nutritionist | Company Nutritionist |
| Weight Loss Consultant | Public Speaker |
| Motivational Speaker | Nutrition Consultant |
| Chief Executive Officer | Company Founder |



If you wish to complete the Master of Human Nutrition (H714) aiming to consult or be self-employed, you may opt to complete either stream although by choosing stream A you will have greater ability to tailor the course to the specific type of career you wish to pursue. You may also like to consider relevant units outside the School of Exercise and Nutrition Sciences, for example units on business administration or digital communication.

Highly relevant electives
Dianne Sfiligoi [Doc 25KB] completed the Graduate Certificate of Human Nutrition in 2008.
Dianne had previously completed a Bachelor of Applied Science (Physiotherapy) degree but felt it only taught her a single focussed approach to managing health, working in private practice in a community setting. With the knowledge of nutrition and more specifically diet and disease, she is now able to present a lifestyle management plan for improved health outcomes for her clients.

Lisa Minton [video 17:44] Nutritionist and CEO and nutritionist of her own business, Eat For Life, shares her story and some helpful tips for starting your own business at the Careers in Food, Nutrition and Dietetics information.
Page custodian: Faculty of Health Last updated: