Design (Architecture)
What can I do with my course in Design (Architecture)
---
Careers in Design (Architecture)
As a graduate of Architecture, you may find employment in a wide variety of occupations ranging from urban planning, property development, teaching, interior design and even disaster relief. You may find work as a professionally trained designer or group of designers who works on small buildings, groups of buildings or large or complex buildings. You may design the building fabric and coordinate the input of the specialist consultants in the team. As an architect, you need the ability to manage projects within budgetary guidelines, manage teams of people working on a project, and act as a mediator to coordinate, negotiate and resolve issues.
Sustainability and "green" jobs are also a growth area for architecture graduates. However, most architects work in architectural firms or for businesses that have large construction programs. Many start their own practice after a few years of experience.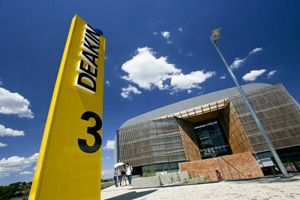 ---
Skills and attributes
Key skills that Architecture graduates demonstrate include:
Technical / IT skills
Creative flair and lateral thinking skills
Strong written and oral communication skills
Ability to analyse and critically assess problems
Ability to see the big picture and attention to the detail
Negotiation and mediation skills to resolve complex building issues
Related occupations include:
Architect
Architectural Drafter
Building Contractor
Interior Designer
Some related roles may require further study or experience. An industry career profile, salary and other employment information can be obtained from the My future website.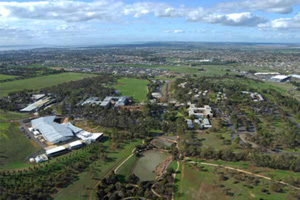 ---
Salary and job outlook
You can learn more about graduate salaries and graduates job outcomes for cell and molecular biologists at Graduate Careers Australia.
Look at industry trends and employment prospects by visiting Australian Government Job Outlook.
Professional associations are an invaluable connection to industry information, networking and professional development opportunities. Most offer student membership discounts. Follow the link to search for professional associations related to your course.